Peugeot
208
With its striking design and innovative interior layout featuring a small sports steering wheel and stunning 3D instrument panel, the Peugeot 208 is an instant attention-grabber. Add in outstanding fuel economy, low carbon emissions and brilliant driving dynamics and it's quite a catch all round. Check out the all-new EV model too.
The good
Dynamic styling, choice of engines including EV, and great to drive
The bad
Price creeps up as you reach higher trim levels
Tech Specs

Price from
£16,250

Combined Fuel up to
71.4mpg
0-62 from
8.1 seconds

max speed up to
129mph

co2 from
0g/km (e-208)
Test Drive
Peugeot 208 – first drive (2020)
Peugeot's all-new 208 supermini is the first car to adopt the company's 'Power of Choice' philosophy where the customer simply chooses the model and powertrain leaving the rest to fall neatly into place.
It's all part of the French car maker's plan for 'Unboring the future' and with prices starting from £16,250, the dynamically-styled five-door 208 is available in richly equipped trim levels called Active, Allure and GT Line.
When it comes to power there is a choice of petrol or diesel engines with an all electric e-208 joining the line-up shortly. On the petrol front, there is a punchy three-cylinder 1.2-litre PureTech petrol unit delivering 75, 100 or 130hp with a five or six-speed manual gearbox or eight-speed automatic transmission.
And for diesel fans, a four-cylinder 1.5-litre BlueHDi 100hp unit mated to a six-speed manual transmission is on offer.
There's no denying the instant appeal of the 208 which looks dynamic and athletic when viewed from any angle. There are full LED headlights and there is, of course, the company's traditional three-line claw effect lights. These look even more appealing with a single light feature dropping down each side of the bumper resembling sabre teeth. A choice of grille designs complete the striking front end styling.
From the side, the 208 boasts flowing lines with rear privacy glass, dark pillars and a range of neat alloy wheels to choose from. From the back there are the 3D claw-effect tail lights which are now connected by a large black bar with the PEUGEOT name written across it.
Step inside and the interior oozes class and elegance. The latest i-Cockpit layout includes the premiere of a new 3D instrument cluster, high-end upholstery, a compact multi-function steering wheel, a smart touchscreen,  gloss black toggles, piano keys, carbon-effect inlays and plenty more besides.
On the technology front, dependant upon trim level, expect to see the likes of a TomTom navigation system, MirrorScreen with Apple CarPlay and Android Auto smartphone connectivity, DAB radio, a fully configurable head-up display, Bluetooth, a wireless charging plate, plus a seven-inch touchscreen – this increases to 10 inches on higher grades.
Peugeot is confident the best selling 208 will be the 1.2-litre PureTech 100 S&S 6-speed manual in Allure trim grade, so that's the car we put to the test on a lengthy road route.
Priced at £18,850 (£20,195 with options), this model has 205Nm of torque and can sprint to 62mph from a standing start in 9.9 seconds, maxing out at 117mph. And according to official figures, it can deliver 46.6-53.0mpg under WLTP testing with carbon emissions of 97g/km.
On the performance front, the 208 copes well with all sorts of driving conditions. The light, yet precise steering, makes it ideal for city driving or when unleashed on the country lanes. But it also has a mature side to its character too and can easily cope with motorways or dual carriageways where it cruises effortlessly at 70mph.
The road holding is ultra grippy and the car feels nicely planted and well balanced as it zips through the country lanes with ample power on tap to overtake slower moving vehicles.
There are drive modes called Eco and Normal that alter the way the car reacts, but if you want extra choice then the next grade up – GT Line – adds a Sport mode that really sharpens up the responses.
Despite its compact size, the new 208 is actually slightly longer than the outgoing model it replaces and that makes it a practical choice in its sector with space in the back for a couple of passengers provided the front seats are not pushed right back. That said; anyone topping the six foot mark may find their hair brushing up against the headlining.
The boot is well sized with a capacity of 311 litres that increases to 1,106 with the 60:40 split-folding rear seats dropped flat and there are lots of handy storage compartments to tuck away goodies such as the glovebox, central storage bin, door pockets, smartphone docking station, seat back pockets, cup holders and a deep tray in front of the gear stick.
The Peugeot 208 secured a four star safety rating when tested by Euro NCAP missing out on a maximum score because Active Emergency Braking radar is not included as an option on all trim levels. But our test car did have a lot of safety kit, including Active Safety Brake System which has intelligent autonomous braking and works in conjunction with the Distance Alert System, Active Lane Keeping Assist with Road Edge Detection and Road Sign Recognition, anti-lock brakes with electronic brakeforce distribution and emergency braking assistance, driver attention warning, Isofix child seat fixtures to the outer rear seats, electronic stability control, tyre pressure sensors and a full suite of airbags.
All in all, the latest generation 208 is a fabulous car that's steeped in history but has been brought bang up to date and is ready to really shake up the supermini sector. It looks stunning, drives superbly well and there is a model to suit all tastes and budgets.
Test Drive
Peugeot e-208 – First Drive (2019)
Peugeot first launched its 205 supermini back in the early 80s but few could have confidently predicted the overwhelming popularity and success of the car as it evolved into the 208 and went on to sell more than 22 million cars globally.
And now there's a brand new 208 with a fresh design, a wealth of on-board technology, punchy petrol and diesel engines, plus an all-electric model that really shakes up the mix. So, it was that car we tested out in the glorious Portuguese sunshine.
The e-208 is available in the same trim levels as the standard 208 models called Active, Allure and GT Line. But the EV model gains its own exclusive range-topping spec called GT and it costs £29,650 after the Government's Plug-in Grant of £3,500 has been deducted.
Driving the car is a 50kWh battery and 136hp electric motor that delivers a 211-mile driving range from full charge under WLTP testing. The 260Nm of torque helps the vehicle complete the 0-62mph sprint in just 8.1 seconds and it tops out at 93mph.
There's no denying the fact that the e-208 is quite a looker and when viewed from any approach, it oozes dynamic design cues. At the front there are full LED headlights featuring the three-line claw effect design with a further light feature that drops down each side of the bumper and looks like a sabre tooth. The distinctive grille has a colour-coded chequered design with gloss black edge trim and even the Peugeot Lion emblem changes colour when looked at from different angles.
From the side, it's the tinted windows, 17-inch alloys and wheel arch extensions that catch the eye. But it's when viewed from the rear that the styling really encapsulates the e-208's dynamism. Once again there are the 3D claw-effect rear lights but these are now connected by a black strip with PEUGEOT lettering. It looks modern, athletic and very desirable.
Move inside and the interior is upmarket with premium styling and there's a wealth of technology to explore. Our e-208 GT model was fully loaded with all the on-board techno treats and creature comforts you could wish for. There is tri-colour upholstery and neat contrast stitching, piano keys and gloss black toggle keys, a compact steering wheel, a 10-inch HD touchscreen, plus a fabulous new 3D-effect head-up digital instrument panel. This new panel looks superb and can be adapted to suit your taste and requirements, displaying information such as driving range, navigation instructions, charging details, speed and plenty more besides.
Features include MirrorScreen with Apple CarPlay and Android Auto for smartphone connectivity, heated front seats, navigation with TomTom, a wireless charger, three USB and one USB-C ports, full Park Assist and a pitch perfect sound system.
When it comes to performance the electric 208 is an absolute delight to drive. The car starts up in silence and the acceleration is instant with power levels that are constant, allowing you to overtake slower moving vehicles with ease.
The road holding is confident and there's no sign of any body movement into bends. In fact, the battery packs are positioned beneath the floor of the e-208, so the car has a lower centre of gravity than the petrol and diesel-powered models, which is beneficial to the quality of ride and handling.
There are drive modes called Eco and Normal on lower trim cars, but the e-208 GT Line and GT grades gain a Sport mode which really sharpens up the responses.
The only slight downside was the larger sized 17-inch wheels. They certainly look the business, but they do result in a slightly fidgety ride over poorer road surfaces and the noise levels from the Tarmac is also louder as a result.
But that aside, the e-208 was accomplished on winding country lanes and lapped up the challenge when the open road presented itself with sharp handling and swift acceleration.
Under WLTP testing, the e-208 can cover up to 211 miles between charges and that range can be maximised through regenerative braking. When the drive selector is put into 'D' for 'drive' the braking is similar to a normal car, but when you select 'B' for 'forward drive with regenerative braking' the deceleration is controlled by removing your foot from the throttle. This means you barely need touch the brake pedal whilst driving.
As the e-208 competes in the supermini sector, the level of room within the five-door hatchback is never going to be vast. However, the clever positioning of the batteries means no cabin or boot space has been compromised. The boot can accommodate 311 litres of luggage – increased to 1,106 litres with the 60:40 split-folding rear seats dropped flat and there are a number of handy storage compartments throughout the vehicle.
Passenger space is fine in the back so long as the front seats are not pushed back too far, and then up front, the driver and passenger have ample room.
Charging the e-208 couldn't be easier and owners have plenty of options. It can be charged to 80 per cent in just 30 minutes via rapid charging at a public 100kW terminal, fully charged in eight hours from a dedicated home charge point, or takes up to 20 hours from a domestic plug. There is the option of remote charging and a new MyPeugeot App allows you to programme charging times as well as pre-heating or cooling the car.
Although the e-208 only gained four out of the maximum five stars when tested for its Euro NCAP safety rating, it is packed with safety systems and driver aids to help protect occupants, pedestrians and reduce the chance of accidents happening in the first place.
All in all, the e-208 is an excellent addition to the EV scene and it definitely puts the fun factor into electric driving without having to splash out premium prices for the privilege.
And with Peugeot announcing plans to electrify its entire range by 2023, customers will have a wealth of EV options to choose from.
Test Drive
Peugeot 208 GTi by Peugeot Sport 1.6 THP
As the would-be experts steer us towards a life of autonomous cars, there is a real fear we will lose out on the thrill and excitement that millions of motorists experience when they get behind the steering wheel.
Yet some cars have a lot more to offer than others in the enjoyment stakes. And one such model is Peugeot's 208 GTi hot hatch which is guaranteed to spice up your life with its fiery character and blistering driving dynamics.
It's a car that's definitely not for the faint-hearted and if you wanted any proof then reflect on the evidence that this car has a 1.6-litre 208bhp petrol engine that fires the hatchback from 0-62mph in just 6.5 seconds and onto a top speed that redlines at 143mph.
The Peugeot's 208 GTi has a £22,900 price-tag (£24,050 with options fitted) so it's not exactly a cheap option, but you do get a car that will be the envy of any driving purists out there.
On the economy side of things, official figures show the 208GTi can deliver combined fuel efficiency of 52.3mpg (although, in reality it is lower – I saw closer to 40mpg during my week-long loan) with carbon emissions of 125g/km.
But let's face facts, anyone splashing out on this car is not going to be watching the pennies, they will be far more interested in watching the rev and speedo needles.
This particular 208 GTi by Peugeot sport model is only available in three-door format and it's very easy on the eye with the likes of 18-inch matt black alloys, matt black door mirrors, a unique GTi grille with chequered flag and matt black grille surround, matt black wheel extensions (there's definitely a matt black theme going on here), red front brake callipers with Peugeot Sport badging, grey rear brake callipers, double chrome exhaust pipes and lots of GTi by Peugeot Sport badging.
Move inside the sporty cabin and the low-slung Alcantara sports seats are neatly designed and finished off with smart red stitching with Peugeot Sport branding. There are specially designed carpet mats for the vehicle, along with a flat-bottomed sports steering wheel with GTi badging. Elsewhere, sporty red trim adorns the doors and instrumentation and there are shiny metal pedals to complete the flashy appearance.
Techno treats are plentiful and include lots of in-car infotainment systems. For example, the multi-function colour touchscreen allows you to connect to smartphones, there is sat nav, a great audio system, a DAB digital radio, Bluetooth connectivity, air conditioning and plenty more besides.
But sometimes it's the features that aren't quite so visible to naked eye that can transform a car and that's certainly true of this sizzling hot hatch. It looks the business both inside and out, but it's the hidden adjustments that must take the credit for delivering such a sensational driving experience. For example, the ride height has been lowered by 10mm, the front and rear track widths are wider, the ESP and anti-skid set-up has been adjusted to make them less intrusive and to offer additional traction, the suspension has been revised – all these factors improve the cars handling capabilities.
So on to the performance then. On busy motorways, the 208 GTi easily keeps pace with the fastest moving traffic but you will need to crank up the volume on the sound system to drown out the engine, road surface and wind noise that filters through into the cabin.
Then it's on the quieter, more open roads with testing curves and twisting bends that are the perfect testing ground for this car. The acceleration through the six-speed manual gearbox is instant and keeps on coming and that lower centre of gravity means the car is super-grippy no matter how enthusiastically it's thrown into bends. It really is the car that keeps on giving.
Admittedly, it's bumpy and not for the over-tentative, but just one look in the 208 GTi's direction will leave you in no doubt that it's no Driving Miss Daisy vehicle.
It's aggressive, noisy, raucous and boisterous and it's an absolute delight to throw around. It reintroduces the thrill factor into driving when so many cars seem to be heading down the bland and boring route. It gets a big tick from me.
Test Drive
Peugeot 208 (2015) – first drive
Since launching just three years ago, the stunning 208 model has notched up more than 100,000 UK sales and now Peugeot has added to the appeal of its fun, funky and very striking best-selling model.
For the 2015 line-up comes complete with more efficient engines, styling enhancements, personalisation packs, improved safety features and an exquisite new trim level which oozes sporting know-how and appeal.
With prices starting from £11,695, customers can choose from four trims called Access, Active, Allure and a new GT Line. In addition there are three special GTi models (GTi, GTi Prestige and GTi by Peugeot Sport) and these cars deliver the awesome driving dynamics and edge-of-the-seat performance associated with the GTi name.
New eye-catching design traits across the range include a reshaped front bumper with wider grille, two-tone headlights, separate fog lights, a choice of wheel options and rear light clusters that show off Peugeot's 3D claw motif.
There are also more colour options bringing the total to 13 along with textured paint and a range of personalisation packs so buyers can really stamp their own individual mark on the car.
And that dazzling new GT Line range priced from £16,095 is guaranteed to stand out from the crowd with its equalizer grille with red 3D markings, a gloss black grille and front fog lamp surrounds, specially designed 17-inch alloys, chrome trim and GT Line badging.
The interior boasts red and black sports seats with a leather flat-bottomed sports steering wheel and aluminium pedals.
The 208 is available with three or five-door styling along with a choice of four petrol engines – 1.0-litre (68bhp), 1.2-litre (82bhp), 1.2-litre (110bhp) and 1.6-litre (208bhp), plus diesel models powered by a 1.6-litre engine with three output choices of 75, 100 or 120bhp.
That revised engine line-up means all 208 models across the range meet stringent new Euro 6 emissions standards.
And when it comes to economy the 208 recently earned its place in the record books when a 1.6-litre BlueHDi 100bhp diesel set a new long distance fuel consumption record. It covered a total of 1,337 miles using just 9.45 gallons of diesel which equates to a whopping 141.2mpg.
Admittedly this is an achievement very few 208 owners will repeat or even attempt to replicate, but it is a clear indication that Peugeot takes economy and efficiency very seriously indeed.
Another area Peugeot has examined is safety and new models can feature the likes of a reversing camera and Active City Brake, along with a comprehensive range of more traditional safety specifications.
So the new 208 certainly looks the business, is packed to bursting with techno treats and offers very inviting economy statistics but have performance and driving dynamics been compromised in the pursuit of such impressive figures? We took to the long winding roads and steep inclines of Austria to find out and we weren't disappointed in the slightest.
First up was the 1.2 PureTech 110 S&S five-door model with automatic transmission in Allure trim. This petrol-driven model priced at £17,095 can deliver fuel efficiency of 62.8mpg but the driving dynamics are as sharp and impressive as ever.
It can attack bends for fun (the tighter the better), the steering is precise, there is ample power readily on tap and the road-holding is sublime.
The automatic gearbox is beautifully smooth and responsive making light work of long sweeping inclines yet the car also conducts itself in a rather refined manner too delivering admirable comfort levels along with a very quiet cabin environment.
Next up was the three-door model powered by the same petrol engine but mated to a five-speed manual gearbox. This model, priced at £15,495, can deliver combined economy of 62.8mpg. Once again the 208 was brilliant fun to drive and it appeared a little edgier than the auto version. It seemed to have a little more fizz and there is always something about driving a three-door hatchback that adds to the enjoyment of tackling hairpin bends!
Finally it was the turn of the 1.6 BlueHDi 120 S&S five-door model with six-speed manual gearbox in the dazzling new GT Line trim. This diesel car which costs £18,245 can achieve a whopping 78.5mpg on a combined run and has cash-saving carbon emissions of just 94g/km.
When it comes to looks and styling the GT Line is definitely worth exploring with its chic and gorgeous stand-out features. And despite the outstanding economy capabilities it easily lives up to the 208 name-tag.
To be perfectly honest all three models that I tested had their own individual appeal and charm, so it really is up to each and every buyer to work out what is on their wish-list and mix and match models to suit.
In fact, Gilles Vidal, head of Peugeot design, summed up the car perfectly when he said: "The new 208 is a sleek ball of positive energy."
Test Drive
Peugeot 208 (2012)
When it comes to making a statement, Peugeot is no novice and the beautifully sculpted 208 is guaranteed to be another instant attention-grabber.
Boasting a smaller on the outside, bigger on the inside slogan, the 208 is sure to make a mark on the highly competitive supermini market.
And to take on the big guns such as the Ford Fiesta and Vauxhall Corsa in the second most popular car segment, the car has to be a little bit special. Thankfully, it is.
The 208 is available in three or five door versions with a choice of five petrol and five diesel engines. Buyers can also select from five trim levels, plus there's a choice of colours and alloys which allows people to truly personalise their vehicle and give it a special identity.
Anyone looking for a vehicle packed with quality and boasting outstanding value and driving dynamics needs to take a serious look at the 208 because it seems to have everything you could wish for.
It looks great from all angles with its free flowing exterior which is complimented by Peugeot's distinctive floating grille design, LED lights front and rear, body coloured door mirrors, tinted windows, sleek aerodynamic lines and panoramic roof (certain models only).
Although the 208 is shorter in length than its predecessor – the 207 – it actually boasts additional interior space. This has been achieved thanks to a reduction in the car's front overhang and thinner seat backs.
And you won't be disappointed with the interior design and level of on-board technology either. The first thing that's guaranteed to grab your attention is the small sporty steering wheel and the unusual positioning of the instrument panel which is situated above the steering wheel.
This elevated position means the driver can concentrate wholly on the road ahead and simply glance at the speedo when required. I loved it. It's simple but very effective.
Elsewhere there's a whole host of top notch technical gadgets and wizardry to be admired and played with.
From the mid-range Active trim upwards (which according to Peugeot is likely to account for about 80% of sales), drivers benefit from a seven-inch colour touchscreen which allows quick and easy access to such features as the radio, Bluetooth, sat nav, and a number of apps which will become available later in the year. These apps will feature options such as finding a parking space, petrol station, restaurant and much more.
There will be an initial fee to activate the apps and a further annual charge which is yet to be determined.
The first model I tested was the 1.6 e-HDi engine in Active trim level which handled superbly on winding roads and faster motorway sprints. The six-speed manual transmission proved responsive, comfort levels are very good and the ergonomics excellent, although I did find the largish pillar between the windscreen and side window caused a slight obstruction on tighter hairpin bends.
In my opinion, the three door-models are slightly more striking in design with softer, more subtle lines and the 1.6 e-HDi model with six-speed transmission proved an absolute pleasure to drive. The five-speed petrol model was similarly impressive although I found at times I was searching for a non-existent sixth gear.
All three cars coped brilliantly with Portugal's winding mountain roads in foggy, wet and miserable driving conditions.
But for me, the real pick of the 208 bunch just has to be the three-cylinder model with five doors. In the Allure trim it was fun, punchy and everything a hatchback should be. It zipped through traffic and road-holding was brilliant – it's a real driver's car!
Although it may be fitted with a smaller 1.2-litre VTi engine, make no mistake, because this 208 model simply loves to show off its driving dynamics and capabilities to the full.
Storage space is pretty generous throughout the entire range and there is the option of increasing capacity even further thanks to split folding rear seats.
And when it comes to safety, the 208 boasts a comprehensive list of safety features, such as electronic stability programme, emergency brake assist, electronic brakeforce distribution, cornering brake control, a collapsible structure and numerous airbags.
Peugeot has never shied away from a challenge and the new 208 model is everything you could wish for in a reasonably priced, dynamic and feature-rich hatchback.
Related Reviews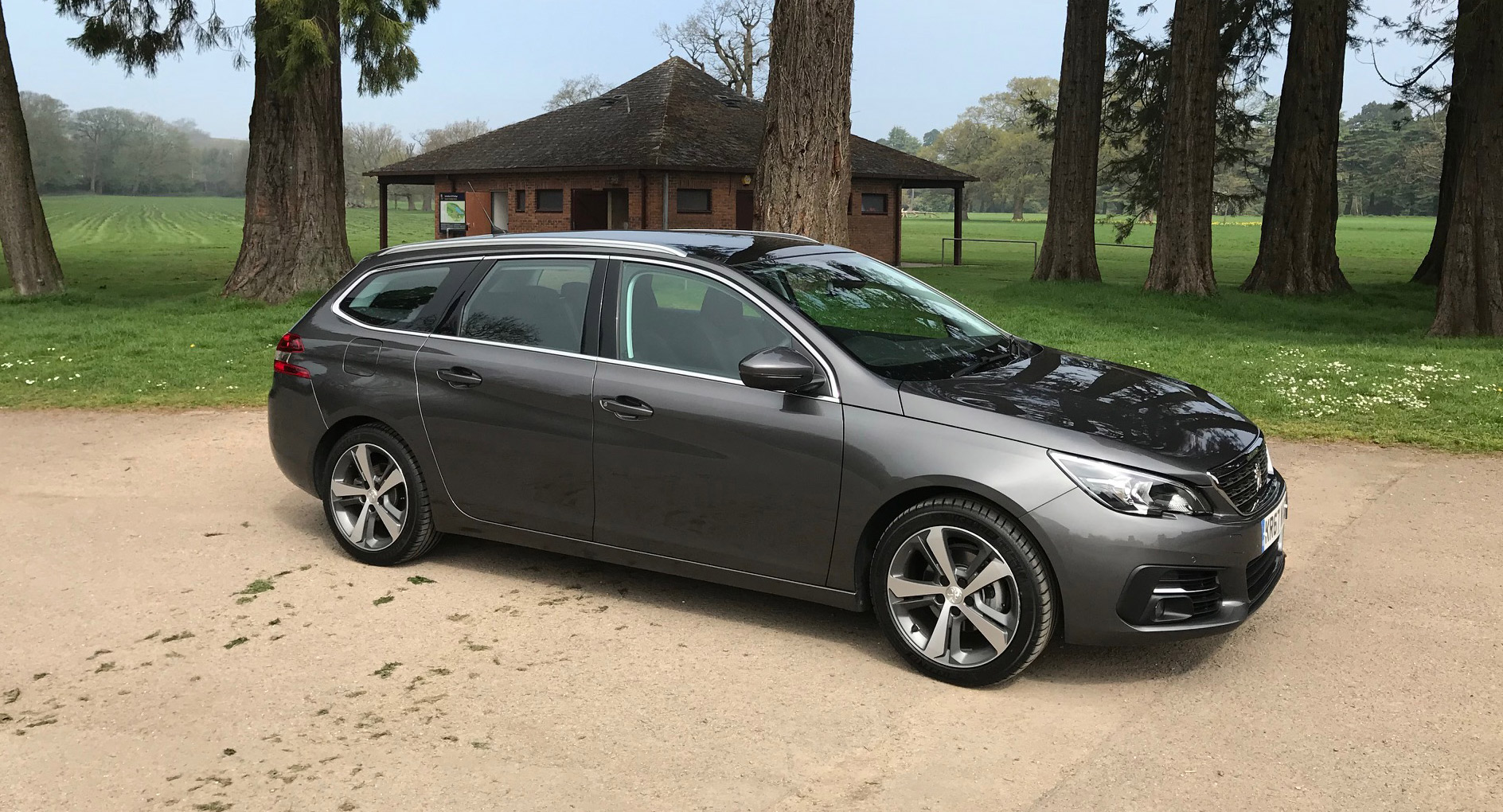 Peugeot 308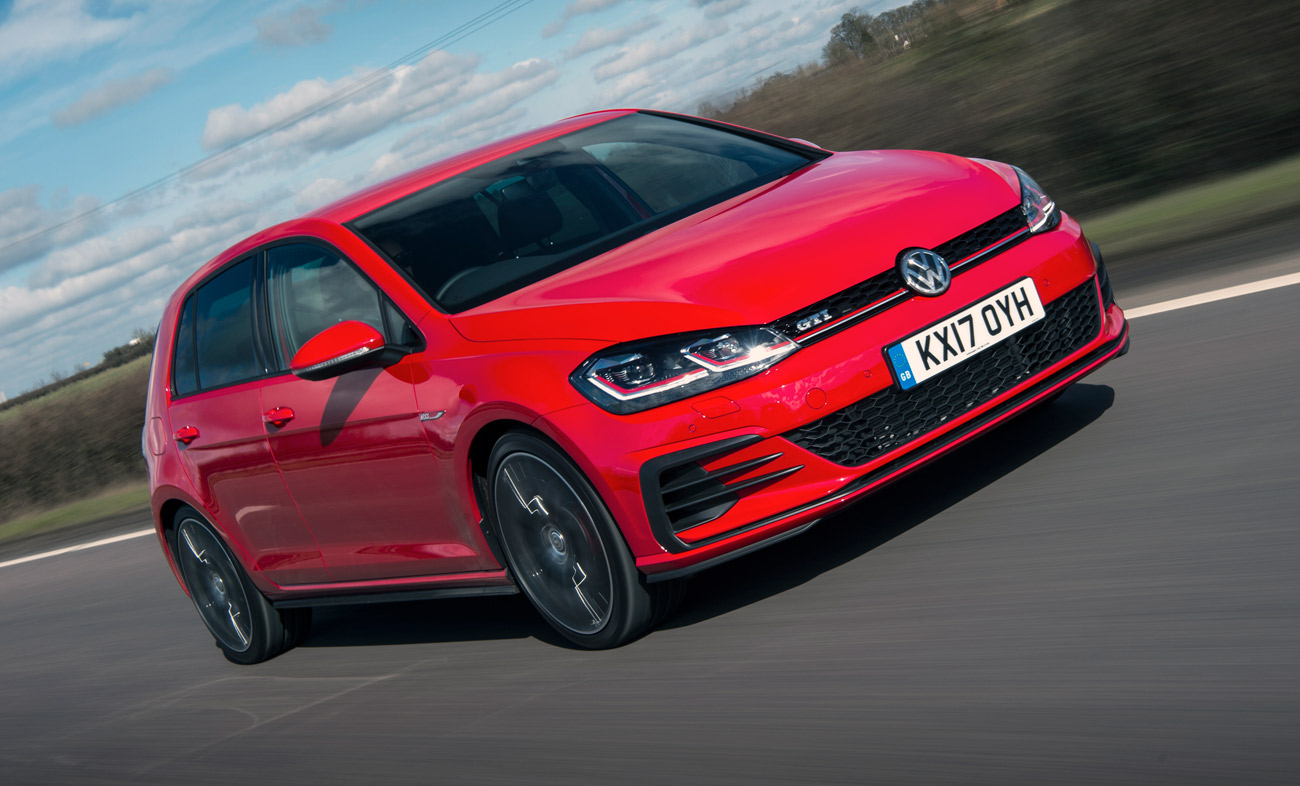 Volkswagen Golf