BMW Group joins forces with Pod Point
June 9, 2022
Pod Point, one of the largest providers of charging infrastructure for electric vehicles in the UK, has signed a partnership with premium manufacturer the BMW Group UK.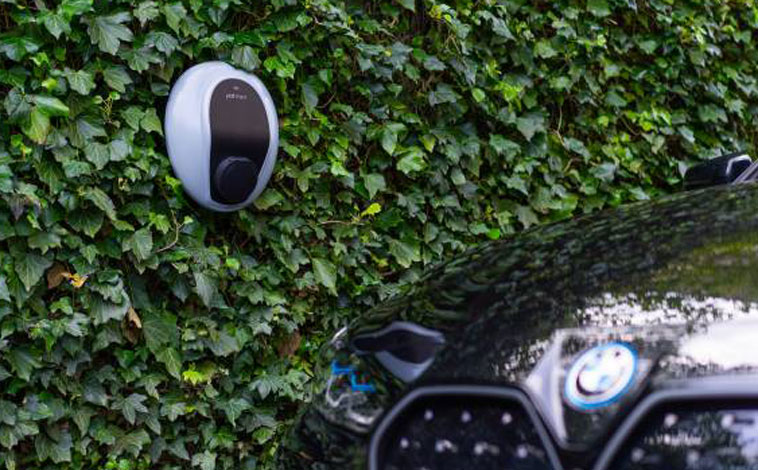 Running for three years, the UK agreement will see Pod Point become one of BMW UK's preferred EV home charge point suppliers, on a referral basis, for its portfolio of electrified vehicles under the BMW and MINI brands. This includes the all-electric BMW iX3, BMW iX, BMW i4, BMW i7, its range of BMW plug-in hybrids as well as the MINI Countryman PHEV and MINI Electric.
All home charger installations are conducted by Pod Point's expert installers. Once ordered at the customer's preferred BMW Centre, Pod Point will carry out the consultation, delivery, installation, and activation of the charger.
With Pod Point's smart home charging, EV drivers can charge up to 10 times faster than a 3-pin plug while benefiting from the charger's built in safety features. Pod Point's Solo 3 home chargers, when connected to WIFI, can get over-the-air software updates to unlock new features without needing to change the physical charger, receive software fixes for optimal performance, and allow Pod Point's support team to perform remote diagnostics.
In light of rising energy prices, Pod Point's charge scheduling function allows drivers to charge at specific times to take advantage of dual-rate tariffs which can significantly reduce the cost of charging, particularly compared with petrol or diesel refuelling.
The app's charge activity monitoring feature also provides insights into energy usage, enabling drivers to determine how much energy they are using to charge their vehicle and the overall cost over a specified period of time.
The partnership coincides with the arrival of the new electric 7-Series, the BMW i7 and the fully electric iX1. All Pod Point home chargers purchased through the BMW UK retailer network will come with a three-year warranty as standard.
Daniel Elliott, eMobility Product Manager at BMW UK said, "We're really pleased to announce our new relationship with Pod Point. They excel at providing reliable, easy to use home charging products with a proven reputation for delivering outstanding customer service. Furthermore, the inclusion of Pod Point's public charging network within BMW Charging further cements BMW's focus on creating easy and convenient access to public charging, anywhere, using just the BMW Charging Card or My BMW App."
Commenting on the partnership, Erik Fairbairn, Founder and CEO of Pod Point said: "We're delighted to be working with BMW as a preferred charge point supplier. BMW has won praise for having some of the best electric cars on the market with its models consistently lauded for efficiency and range, and we're excited about the electric vehicles it will bring to market in the coming months."
BMW EV drivers can also benefit from Pod Point's extensive public charging network of over 6,200 charging bays. The network is one of the largest and most used in the UK and around half of Pod Point's public network is free to use.
The partnership supports BMW Group's transformation towards sustainable mobility as it raises its targets for e-mobility ramp up. This year, including pre-production vehicles, the Group will already have 15 fully-electric models in production. By the end of 2025, the company aims to have more than two million fully-electric vehicles on the roads.