VOLKSWAGEN
Tiguan/Allspace
Making driving virtually effortless, the Tiguan really is the complete package. Packed with top-of-the-range technology and brimming with safety features, it delivers an outstanding drive that is fun both on and off road.
The good
Great styling, versatile and lots of powertrain and trim level options
The bad
A little pricey with optional extras added
Tech Specs

Price from
£22,975

Combined Fuel up to
56.5mpg
0-62 from
8.3 seconds

max speed up to
127mph

co2 from
130g/km
Test Drive
VW Tiguan Allspace R-Line Tech 2.0 TDI 4MOTION DSG
With its seven-seat versatility, all the on-board technology you could possibly wish for and a punchy engine delivering impressive fuel economy, the latest VW Tiguan Allspace would seem to have it all.
And if that's not enough, the updated model has had quite a growth spurt too and now boasts additional luggage space plus a roomier cabin for passengers, which is very good news all round for a growing family.
But despite its extended wheelbase and larger dimensions, the Tiguan Allspace has not been compromised when it comes to appearance. It has maintained its crisp styling and good looks thanks to rear doors that have been lengthened, a bonnet that's been raised and a completely redesigned roof.
The R-Line Tech model also features some trim-specific trim, such as an R-Line styling pack with sportier front and rear bumpers and C-signature gloss black front air intakes, black wheel arch extensions, unique R-Line badging, a pair of trapezoidal tail pipes, a piano black front air intake, a sunroof and 20-inch alloy wheels.
The interior is upmarket, modern in its layout and very functional with a wealth of on-board technology to explore. The Vienna leather upholstery adds a touch of class and the seats can be heated. The driver is treated to 12-way adjustment with a massaging function – this costs £1,595 extra but is all very pleasant on a long journey.
There is full smartphone connectivity via MirrorLink, Apple CarPlay and Android Auto, plus an eight-inch touchscreen with navigation system, a head up display, Bluetooth, a DAB digital radio and plenty more besides.
But the Tiguan Allspace is a family car that is all about flexibility with the option of seven seats whenever needed. When not in use the pair of rear seats can be folded flat to the boot floor in a matter of seconds and then raised again with ease. Storage will never be an issue either as the Tiguan Allspace has a boot capacity that ranges from 700 litres with the third row of seats folded flat to 1,775 litres with rows two and three dropped down.
And there's an abundance of storage options scattered throughout the cabin too with a cooled glovebox, cup holders, a hidden compartment by the driver's right knee, door bins and fold-down trays in the seat backs.
Our car was powered by a 2.0-litre 190PS diesel engine mated to a seven-speed DSG automatic transmission and it could sprint to 62mph from a standing start in 8.2 seconds and onto a top speed of 130mph. According to official figures, it can deliver combined fuel economy of 38.7mpg (WLTP) with carbon emissions of 147g/km. When it comes to cost, the Tiguan Allspace R-Line Tech is priced at £41,715, although with options, the price on the test model increased to £46,570.
Another plus point is the Tiguan Allspace's performance, which perfectly matches its dynamic styling as it goes about its business without any fuss. The acceleration through the seven-speed DSG transmission is smooth with a constant stream of power on tap, and even when fully laden, this is a car that can power its way up the steepest of inclines with ease.
The road holding is ultra-grippy and there are steering wheel mounted paddles just in case you want to have a little bit of fun out on the twisting country lanes. There are also different drive modes called Eco, Normal, Sport and Individual that alter the car's responses considerably. And the 4MOTION all-wheel drive will keep you going in poorer driving conditions with settings for Snow, Off-road or Individual.
With family holidays in mind, the Tiguan Allspace is ideal for towing a caravan or trailer and there is an automatic tow-bar that can be released at the press of a button. The optional Trailer Assist technology is available to help the driver when reversing with a trailer and although these features were options on our car, they would be well worth considering if escaping to the great outdoors is a regular activity.
As one would expect from VW, the car is packed with safety kit and driver aids, including lane assist, adaptive cruise control with front assist, a radar controlled distance monitoring system, city emergency braking and predictive pedestrian protection. These are just some of the features that helped the Tiguan Allspace achieve a maximum five-star rating when tested for its Euro NCAP safety score.
All in all, the Tiguan Allspace is a dynamically styled all-rounder for anyone looking for seven-seat versatility but while still demanding impressive handling in the mix.
Test Drive
VW Tiguan Allspace SE Navigation 150PS 2.0 TDI 4MOTION DSG (2018)
Volkswagen's new Tiguan Allspace model has been beefed up – it's bigger, better and more practical with extra boot space along with seven-seat versatility.
The wheelbase has been extended and the car has been given a very thorough make-over. The result is an athletic, muscular appearance model turns heads, especially when driven in Habanero Orange like my test car.
As well as extending the length of the Tiguan Allspace, the car has some other new defining features, including a raised bonnet, a redesigned roof, longer rear doors and adapted C pillars. These styling cues are further complemented by body-coloured bumpers, door handles and side mirrors, 18-inch alloys, roof rails, tinted windows, lots of chrome trim and sweeping headlight clusters.
The new car went on sale in January this year and we tested the SE Nav model with a 2.0-litre 150PS TDI powertrain and 4MOTION all-wheel-drive. It's the version VW believes will account for the majority of sales.
It was priced at £34,905 (£39,010 with options) and can sprint from 0-62mph in 9.9 seconds, tops out at 123mph and, according to official figures, can deliver combined fuel economy of 47.9mpg with carbon emissions of 153g/km.
The modern sporty design has also been carried through to the interior of the car where there's a wealth of on-board technology to explore. Creature comforts include a Discover Navigation system with eight-inch colour touchscreen, a three-year subscription to Car-Net which provides online access to a range of useful information such as the latest traffic reports, weather, parking availability and fuel pricing. In addition, there is full smartphone connectivity via Apple CarPlay, Android Auto and MirrorLink, along with Bluetooth telephone and audio connection, 3Zone air conditioning and heated seats which were part of an optional winter pack that added £280 to the cost.
The interior of the Tiguan Allspace lives up to its 'Allspace' name-tag and has grown considerably thanks to the increased length of the car – it has been extended by 215mm. This means passengers benefit from additional legroom and there are two extra seats folded flat to the boot floor that can be utilised as and when needed. These two rear seats are not really suitable for adults but are ideal for carrying younger passengers.
The boot tailgate is power-operated and the storage limit has also grown and can now accommodate an impressive 1,775 litres of luggage with rows two and three folded down. The tonneau cover rather cleverly tucks away in a compartment beneath the boot floor when not needed and is simple to fit when required. I did find that the boot floor was a little uneven when the rear seats were folded flat and smaller items could get lodged in some of the grooves.
Elsewhere, there are numerous convenient storage compartments scattered throughout the car, including a deep glovebox where the CD player and SD card slots are located, practically-sized door pockets, cup holders, a central bin and two overhead compartments with drop-down covers.
When it comes to performance and driving dynamics, the Tiguan Allspace is a delight to drive. The acceleration through the seven-speed automatic gearbox is smooth and responsive with ample power on tap from the 2.0-litre diesel engine. There are steering wheel-mounted paddles if you fancy taking control of the gear shifts and there are different driving modes – Eco, Normal, Sport and Individual – which adjust the car's handling and responses accordingly.
The driver benefits from excellent all-round visibility thanks to the elevated seating position and comfort levels are impressive for all occupants – even on lengthy journeys.
In busy town centres, the Tiguan Allspace proved nice and easy to manoeuvre and the car featured the VW Trailer Assist including Park Assist and rear-view camera (£810 option) which makes very light work of any parking issues.
Then, out on the faster roads and country lanes, the vehicle was agile and responsive. The road-holding was ultra-grippy with the added assurance of VW's 4MOTION Active Control system with four driving modes called On Road, Off Road, Off-Road Individual and Snow.
The cabin is well insulated against any road surface and engine noise although a little wind sound can be heard from the mirrors at faster motorway speeds.
As one would expect, the Tiguan Allspace boasts a comprehensive range of safety features, including adaptive cruise control, front assist radar-controlled distance monitoring system, city emergency braking and predictive pedestrian protection, lane assist, driver alert, an active bonnet, numerous airbags and a whole lot more besides.
All in all, the latest Tiguan Allspace is an excellent all-rounder which is very popular with both the private and business driver. It's versatile, economical, packed with features and boasts striking good looks to impress too.
Test Drive
VW Tiguan SEL Off-Road 2.0 TDI SCR 4MOTION 150PS
The Volkswagen Tiguan was an instant crowd pleaser when it was launched back in 2007 and in the years that followed it has recorded more than 2.8 million global sales, and now the appeal has got even greater.
That's because the latest generation model, which is the first to sit on VW's flexible MQB platform, features extra styling, more space, additional on-board technology along with some new innovative safety features.
The new architectural platform means the Tiguan is now longer, lower and wider than its predecessor and it certainly looks sharper and more dynamic. Eye-catching styling traits include LED headlights with daytime running lights, roof rails, a steeply raked windscreen, 19-inch alloys, a distinctive grille, rear tinted windows and plenty of smart chrome trim.
Step inside and the cabin is both spacious and bright with ample room for five adults to stretch out in comfort, and there's plenty of on-board technology that is included as standard. In addition, the test car featured an upgraded sat nav system, Vienna leather upholstery, keyless entry and electric tailgate, a heated steering wheel, a winter pack to warm up the rear seats, an outdoor pack to improve off-road capabilities and a few extras that saw the price-tag rise from £32,810 to £38,460.
It was powered by a punchy 2.0-litre 150PS diesel engine mated to a seven-speed DSG automatic gearbox. It could reach 62mph from a standing start in 9.3 seconds and maxed out at 124mph. According to official figures, it can deliver combined fuel efficiency of 49.6mpg with carbon emissions of 149g/km.
In and around town the car proved a delight to drive and the high-seated driving position offers excellent all-round visibility which is vital on a vehicle that will often feature on the dreaded school run. Despite its size, the Tiguan is nice and agile and makes light work of any parking issues.
Then out on faster motorways and country lanes, the car proved very responsive. The road-holding is confident with next-to-no body roll even when pushed hard into tight bends, the steering is light and precise and the efficient suspension helps to iron out any uneven road surfaces.
Different driving modes called Eco, Comfort, Normal, Sport and Individual alter the way the car handles and the Sport setting certainly sharpens up the responses and dynamics.
There is some slight engine and road surface noise as one might expect in a large SUV, but it's not too bad. Comfort levels are high for all occupants and the driver even benefits from a massaging seat function to help reduce the strain on longer journeys.
One feature that did worry me on one occasion was the sat nav. I used it to check a familiar route that involved simple instructions for motorway and dual carriageway driving and at one stage the map had my location as about two miles off the coast drifting towards Ireland! Thankfully, I knew where I was going and when I tested the system at other times, it was completely problem-free.
The test car was also fitted with VW's accomplished 4MOTION all-wheel drive system and although very few owners will venture very far from the Tarmac, it does add the extra reassurance that the vehicle will remain on track should the weather take a sudden turn for the worse.
Safety specifications on the Tiguan are most comprehensive and it's the first VW model to be offered with an active bonnet which reduces the risk of injury to pedestrians and cyclists by lifting upwards 50mm in the event of an accident.
Other safety systems include front assist with city emergency braking and pedestrian monitoring, automatic post-collision braking and lane assist, plus lots more besides.
All in all, the latest Tiguan is everything a classy modern SUV needs to be – it looks smart, drives well, is economical to run and with a boot capacity of 615 litres (1,655 with rear seats dropped flat), it certainly delivers on the practicality front too.
Test Drive
VW Tiguan Match 2.0 TDI BlueMotion Technology 4MOTION 140PS
The compact crossover SUV segment is fiercely competitive and to attract a potential buyer's attention it needs to stand out – the VW Tiguan does just that.
That's because the five-seater looks fabulous, oozes class, is packed with creature comforts and delivers impressive economy along the way too.
The Tiguan is a stand-out car that looks fabulous from any angle thanks to its dynamic styling and wide stance which helps to portray a sporty and athletic appearance. Eye-catching traits include 17-inch alloys, roof rails, twin exhaust pipes, a black radiator grille with chrome surround and tinted windows.
The interior is deceptively spacious and the vehicle's height means there is ample head room for all occupants.
Once inside, quality surrounds you and there is a whole array of techno treats to be explored such as the ultra-efficient and very simple-to-programme touchscreen sat nav system, a DAB digital radio and audio system which is compatible with all todays multi-media devices, Bluetooth connectivity, rain sensing wipers, automatic lights, air conditioning, electric windows and lots more besides.
The test model priced at £26,660 (plus £1,685 optional extras) also featured a Park Assist system which will make you look a dab hand at parking in tight gaps. It highlights a suitable bay or parallel space and then automatically steers the vehicle – while instructing the driver to change gear, accelerate and brake accordingly. You are then left to look exceptionally smug about the whole process!
The Tiguan features a very bright and spacious cabin and delivers a comfortable ride for all occupants – all too often the comfort levels are great up front but back seat passengers arrive at their designation feeling like they've had a rough crossing on the Irish Sea. That's certainly not so with the Tiguan.
The car is powered by a 2.0-litre TDI diesel-driven engine and certainly has plenty of bite as it accelerates rapidly and smoothly through the six-speed manual transmission.
The road-holding is flawless and that means tight bends can be attacked with confidence at speed.
The Tiguan can sprint from 0-62mph in 10.2 seconds and redlines at 118mph. According to official figures it can achieve combined fuel economy of 48.7mpg with carbon emissions of 150g/km. A gear shift prompt along with stop/start technology helps the car to achieve these impressive stats.
On a road route that incorporated busy town centres and more open roads, the Tiguan proved a perfect all-rounder. It was happy meandering through the congested city traffic where the excellent all-round visibility proved a real bonus, but it was just as capable when put through its paces alongside faster-moving motorway traffic.
Inside the cabin there is very little road, engine or wind noise thanks to the effective insulation and plenty of thought has been given to family needs with the likes of trays in the back of the front seats, a generously-sized boot that can be increased in capacity thanks to 60:40 split-folding rear seats, plus numerous smaller yet handy storage options scattered throughout the vehicle.
And as one would expect from VW, the Tiguan comes complete with a comprehensive array of safety features, including anti-lock brakes, electronic brakeforce distribution, electronic stability control, traction control, numerous airbags plus the added reassurance of 4MOTION four-wheel-drive.
All in all, the Tiguan is just one car in a highly competitive segment and although there are models that are better equipped and others that boast edgier driving dynamics, the all-round package that the Tiguan delivers cannot be brought into question.
Test Drive
VW Tiguan SE BlueMotion 2.0 TDI 4MOTION 140PS
Since it was introduced as VW's first entry into the ever-popular compact SUV market back in 2008, the Tiguan has built up a solid fan base and the latest version is likely to prove just as popular.
Potential buyers have an abundance of diesel or petrol engines to choose from along with four trim levels – the S, SE, Sport and Escape.
There's even a choice of two or four-wheel-drive and the further option of two front ends to select from – one for normal road driving conditions and the Escape which is geared towards more challenging terrains.
It is likely that the biggest seller will be the 2.0-litre diesel engine with the SE spec, so it seemed apt to put that model through its paces – and how well it came out the other side.
First impressions are vital to buyers and the Tiguan ticks all the boxes with its rugged looks, smart alloys , black radiator grille with chrome louvres, chrome window surrounds and tinted windows. It looks very much like a mini version of its big brother – the Touareg.
The interior is bright and roomy with lots of space for rear passengers to stretch out. And the high-seated driving position means there is excellent all-round visibility.
Creature comforts are plentiful and include dual-zone air con, electric windows, parking sensors, a leather multi-function steering wheel, a great touch screen DAB radio and audio system that is compatible with all modern music devices, Bluetooth connectivity and plenty more besides.
The cloth seats are very comfortable and supportive and the cabin noise relatively low for a vehicle of the Tiguan's size.
In and around traffic build-ups the Tiguan cruised effortlessly and the stop/start technology was very comprehensive and efficient. Parking was made simpler thanks to the excellent visibility and, of course, those sensors.
Then out on faster roads, the Tiguan's 2.0-litre, diesel-powered engine delivered ample power. Acceleration through the six-speed manual transmission was also responsive and smooth. And don't forget the four-wheel-drive that can deal with anything Mother Nature throws in your path.
The dash is smart and non-reflective which is a bonus, and all dials and readouts are clear to see and absorb.
One feature that deserves a mention is the air vents – there are eight smallish vents which mean you can have air blowing in all directions if desired.
The boot is generous in size and there is the option of split-folding rear seats if you want extra space at any time.
VW has kitted out the Tiguan with an array of safety features such as anti-lock brakes , electronic brakeforce distribution, electronic stability programme, a fatigue detection system, lane assist, high beam assist and lots more.
And the Tiguan boasts some impressive stats – 0-62mph in 10.2 seconds, a top speed of 116mpg, combined fuel economy of 48.7mpg and carbon emissions of 150g/km.
The test model was priced at £26,140 which included £1,810 worth of optional extras.
All in all, it's easy to see why the Tiguan has been such a popular addition to the VW range and will, without doubt, continue that tradition.
Test Drive
Volkswagen Tiguan SE 2.0 TDI 4Motion 5dr
Sitting neatly between the Touran and the Touareg, the impressive Tiguan has proved a mighty force on the sports utility market.
And apart from classy features, great handling and an impressive safety spec sheet, the Tiguan boasts another attraction – a price tag of around £22k – now that's sure to make you sit up and listen.
Included as standard on the Tiguan are alloy wheels, a touch-screen control centre with six CD autochanger and MP3 compatibility, heated door mirrors, climate control, electric windows plus a whole lot more.
A few features will add a few extra pennies such as park assist and an automatic dimming rearview mirror, but generally the package is excellent value for money.
Out on the open road, the 2.0-litre engine provided plenty of oomph and the driver's all-round visibility benefits from the high-seated driving position which is a real plus factor in congested city centres.
There is ample space for five adults along with plenty of luggage areas plus a number of storage facilities scattered throughout the cabin.
As one might expect from VW, the safety specification on the Tiguan is very accomplished and reassuring.
There are anti-lock brakes, with brake assist, a stabilisation programme, traction control, a flat-tyre indicator and plenty of airbags throughout.
The Tiguan is also fitted with 4Motion four-wheel-drive – VW's world-class system that offers the very best in driving safety and control for both on-road and off-road motoring.
Basically the Tiguan is a whole lot of vehicle for a very reasonable price and there have been no design shortcuts when it comes to quality and spec levels.
Related Reviews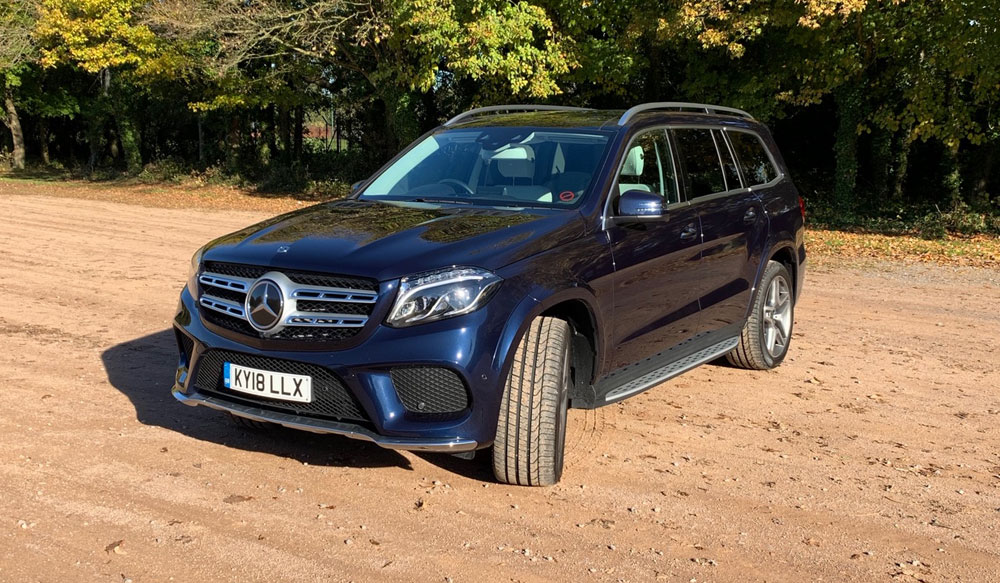 Mercedes-Benz GLS- Class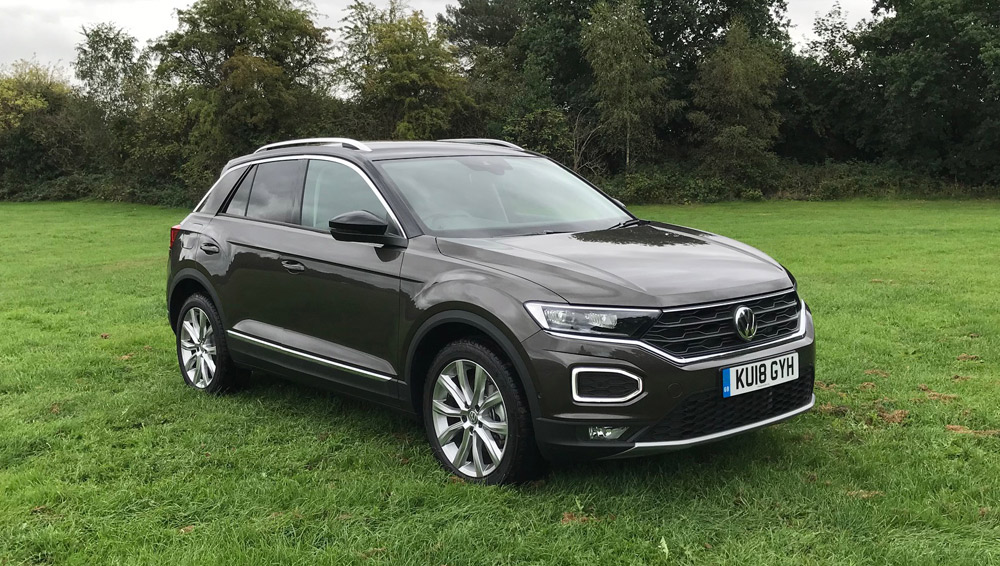 Volkswagen T-Roc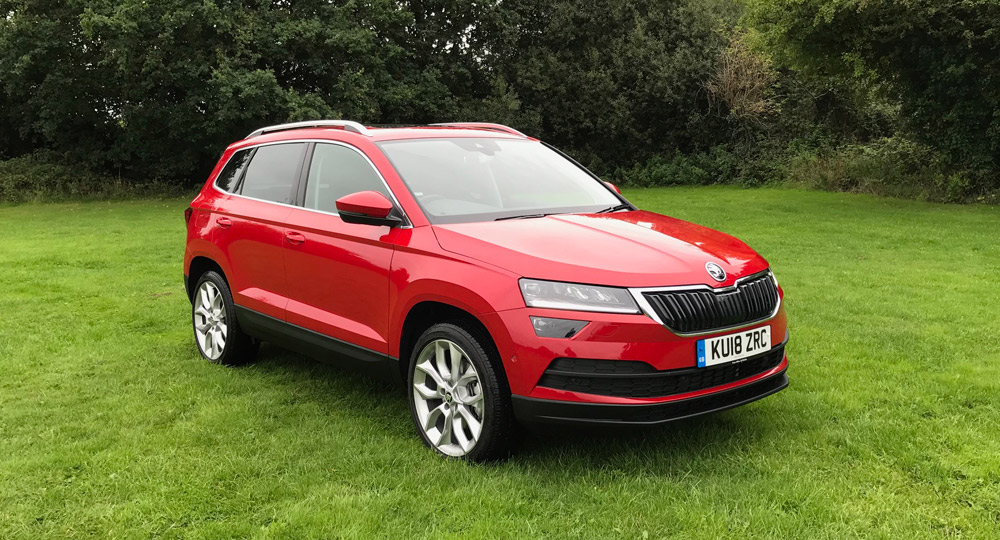 Skoda Karoq