VOLKSWAGEN
Beetle/Cabriolet

Also available as a Cabriolet, the iconic Beetle has never lost an ounce of its uniqueness or fashionable appeal. Deceptively spacious and faster than it looks, this car is packed with technology and safety features, but is more than ever renowned for being so cool.
The good
Loved by all
The bad
It's not exactly cheap
Tech Specs

Price from
£16,275

Combined Fuel up to
65.7mpg
0-62 from
6.7 seconds

max speed up to
145mph

co2 from
112g/km
Test Drive
VW Beetle Cabriolet R-Line 2.0-litre TDI 150PS auto
Think Volkswagen Beetle and it conjures up all sorts of images of fun-packed driving experiences in a car that simply oozes character, personality and charm. Add the word 'cabriolet' into the mix and the excitement factor increases ten-fold.
And despite the latest generation Beetle models being somewhat more grown up and ultra-modern in their appearance, there are still plenty of key design traits that make the car instantly recognisable. For example, it still boasts the curved and domed shape, albeit a little less accentuated these days. And the round headlights still possess all the cute charm of the childhood Herbie movies.
But it would seem the latest Beetle Cabriolet has developed some real attitude along the way – I say latest, because the Beetle cabrio first debuted back in 1949.
The test car was priced at £28,195 (£31,960 with options) and boasted a powered hood, striking double black stripes across the bonnet and spoiler, a body-coloured rear tailgate spoiler, twin tailpipes positioned on the left of the car and 20-inch alloys. It also featured lots of R-Line styling with unique bumpers, radiator grille, side skirts and badging.
Move inside and the car is Beetle through and through. Creature comforts include the likes of touch-screen navigation with DAB radio and dash-mounted CD player. The car can connect to smartphones via Apple CarPlay or Android Auto and a winter pack introduced heated front seats to beat off the winter chill and heated windscreen washers.
The Beetle Cabriolet has an elegant and upmarket feel to it with plenty of gloss black trim as well as a leather-trimmed steering wheel and gear stick. There are cloth sports seats and once again, plenty of R-Line badging just to accentuate the fact that this is no ordinary Beetle.
The car was powered by a 2.0-litre 150PS diesel engine mated to a six-speed DSG automatic transmission. It could reach 62mph from a standing start in 9.3 seconds, topped out at 123mph and according to official figures could deliver combined fuel economy of 57.6mpg with carbon emissions of 129g/km.
If purist driving dynamics are top of your wish list, then the Beetle may not be the right choice for you especially with the likes of MINI hot on its heels. But for style and elegance the car is a winner all round. For example, in crowded town centres, it cruises along effortlessly lapping up the admiring glances and attention from onlookers, and then when the open road presents itself the Beetle is happy to attack it. The road-holding is assured and the steering nicely precise with plenty of driver feedback. In addition, the automatic transmission proved a delight and shifted quickly and smoothly through the gears.
However, there were a couple of issues that niggled at me during the week-long trial though. Firstly, the over-the-shoulder visibility is poor and when the roof is lowered the rear visibility is equally limited. Secondly, with the roof raised you can still hear quite a lot of engine, road surface and wind noise. However, the larger wheels could be blamed in part for the extra vocals.
But those factors are quickly forgotten at the first sign of sunshine when the roof is lowered at the press of a button and the real fun begins. The multi-layered hood can be lowered in just 9.5 seconds at speeds up to 31mph and it can be raised again in 11.0 seconds.
Comfort levels are generally good and there is enough room for a couple of passengers in the back seats too. The boot can cater for 225 litres of luggage which is 24 litres more than the previous Beetle Cabriolet model and there are numerous practical storage compartments scattered throughout the car.
All in all, the VW Beetle Cabriolet still maintains all the appeal that has made it such a firm favourite over the years. It looks gorgeous, has bags of character and street cred, plus it offers all the fun associated with open-top motoring along the way.
Test Drive
Volkswagen Beetle Design 1.4 TSI 150PS 6-speed manual
Some cars just never lose their charm or appeal no matter how many times they evolve and are reinvented.
Take for example the Land Rover Series and Defender models that shaped the off-roading world or the iconic MINI that still has plenty of character. Then there is the beautifully-styled two-seater MX-5 that proves you don't need to remortgage your home to buy a great quality sports car.
And finally, there is the VW Beetle, which despite many transformations over the decades still has that instant wow factor and screams fun, fun, fun at you.
The sunflower adorning the dashboard may be long gone, but there are plenty of charming Beetle traits to be explored inside and out.
The Beetle still looks fabulous from any angle thanks to its 17-inch alloys with distinctive VW hubs, rear tailgate spoiler, body-coloured door han-dles, front fog lights, body-coloured door protectors with chrome inserts and the stand-out dome-like styling albeit a lot more streamlined than in former generations.
Move inside the cabin and the car is modern, stylish, elegant and packed with lots of on-board techno treats.
The test car had a shiny red dash-board and door inserts which contrasted beautifully with the red stitching on the cloth seats. In all honesty, it had a truly premium feel to it.
There were several optional extras fitted which bumped the asking price up from £20,705 to £23,495 and these included an upgraded sat nav system with 6.5-inch touchscreen and eight speaker Fender sound pack, plus MirrorLink which connects all your smartphone information and apps to the car, a winter pack that introduced heated front seats along with a light and sight pack which added an automatic dimming rearview mirror, rain sensors, automatic headlights and a follow-me-home lights function.
And when it comes to driving dynamics and performance the Beetle still has plenty of gusto too. The 1.4-litre petrol engine delivers ample bite as it accelerates smoothly and effortlessly through the six-speed manual gearbox. It may not be the fastest out of the starting blocks, but it can reach from 0-62mph in a very creditable 9.1 seconds and tops out at 124mph. According to official figures, combined fuel economy is 47.1mpg with carbon emissions of 138g/km.
The all-round visibility is excellent and the Beetle is just as content when tootling around town as it is out on the faster motorways and country lanes where the sure-footed road-holding is very reassuring especially when tackling tight bends at pace.
The cabin is generally nicely hushed although you can expect to hear a little wind noise when moving at speed on motorways. You can also expect other Beetle drivers to flash their headlights and wave at you as you are now part of an elite club.
Comfort levels are also high and up front the driver and passenger have bags of space to stretch out, although the leg room is a little limited in the back.
The generously-sized boot has a capacity of 310 litres which is increased to 905 litres with the 50:50 split-folding rear seats dropped flat.
Elsewhere there is a double glovebox, handy trays, cup holders and door pockets with elasticated straps to keep items secure.
As one would expect from VW, the safety specifications on the Beetle are comprehensive and include anti-lock brakes with hydraulic brake assist, stability control, numerous airbags plus an immobiliser and alarm to keep any uninvited visitors at bay.
All in all, the latest Beetle may seem a far cry from the Herbie model that adorned the big screen in The Love Bug back in the late sixties, but it still maintains its unique charm and appeal, along with great driving dynamics and an array of on-board creature comforts.
Test Drive
VW Beetle Cabriolet 60s White Edition 1.4
There is something about us Brits that never fails to amaze me and that's our love affair with open-top motoring.
We may not have the predictable sun-filled summers of yesteryear, but given the opportunity we relish the chance to sample wind-in-the-hair driving.
And Volkswagen has just introduced its latest generation Beetle Cabriolet just in time for summer.
The iconic Beetle sunflower may no longer adorn the dashboard, but the car has character and charisma by the bucket load.
And the latest Beetle Cabrio is lower, longer and wider than its predecessor meaning more space inside and a more grounded stance outside.
There is a choice of three petrol or two diesel engines at launch and buyers can also select from three trim levels – Cabriolet, Design and Sport. In addition a further three special models have been created, a 50s Edition, 60s Edition and 70s Edition, which all have their own bespoke features on top of the mid-grade Design trim level.
I tested out the 60s White Edition 1.4-litre 160PS petrol model with six-speed manual transmission, priced at £26,115 with a 0-62mph sprint time of 8.6 seconds and top speed of 128mph. According to VW it can deliver combined fuel efficiency of 41.5mpg and carbon emissions of 158g/km.
The Beetle Cabriolet looks great from any angle – it oozes unique style and classy eye-catching features such as alloy wheels, black electric power hood, heat insulating glass, body-coloured door handles, chrome trim and rear tailgate spoiler.
The interior is equally impressive and VW has gone back to its original models to get inspiration for the dashboard which is taller than on most cars. For added 'Beetle' effect it comes in the same colour as the body paintwork, which in this case was dazzling white.
Creature comforts are plentiful and include heated red and black leather seats, a touchscreen infotainment system with sat-nav, DAB digital radio, six CD auto-changer, USB and iPod cables, dual-zone climate control, Bluetooth connectivity, cruise control, front and rear parking sensors and a Fender premium sound pack.
The boot is a little limited capacity-wise and loading is hampered by its small rectangular-shaped opening. Elsewhere though, there are plenty of handy storage compartments throughout the car, including a double glove-box and door pockets.
But this car is all about its fun-factor appeal and it has that in spades. At the hint of the sun putting in an appearance, the roof can quickly and easily be lowered at the press of a button at speeds of up to 31mph in just 9.5 seconds.
And when it comes to performance, the Beetle Cabriolet is just as at home cruising around busy city centres as it is out on the open road where it accelerates smoothly through the six-speed manual gearbox with ample power on tap as and when required.
As one would expect, the vehicle boasts a comprehensive list of safety specifications, including anti-lock brakes, electronic stabilisation programme, traction control, a flat tyre indicator and numerous airbags.
All in all, the Beetle Cabriolet is a welcome arrival for summer – all we need now is a decent warm spell to make the most of the open-top experience.
Test Drive
Volkswagen Beetle 1.9 TDI 3dr
Immortalised by the success of the Herbie films, the Volkswagen Beetle has as much flamboyant appeal and pizzazz as the day it was launched.
Oozing character throughout, it's hard not to fall in love with this car and, once hooked, it's even harder to turn your back on it.
The cabin is deceptively spacious, mainly down to a very forward placed windscreen which really opens up the room for the driver and front seat passenger alike, although back seat passengers are a bit limited for legroom.
There are the customary Beetle trademarks scattered throughout, none more recognisable than the small vase with giant Sunflower and those cute round display dials.
But VW has certainly brought the Beetle charging into the 21st Century from its launch and heyday in the late 1940s. It is now packed with all the mod cons that we expect these days.
Creature comforts now include a very efficient air con system, heated seats, parking sensors, a CD player and plenty more.
The comfort levels are relatively good and the general handling of the vehicle doesn't disappoint, but I have to admit the ride was a tad noisy at times, but what's that CD player for after all?
Although the acceleration is far from mind blowing, the Beetle handles exceptionally well in a busy city centre, where parking in tight spots is very easy thanks to the excellent all-round visibility.
Then, out on the more open road, the Beetle boasted great road-holding and the 1.9-litre engine delivered ample power.
The distinctive styling of the Beetle's design means carrying large suitcases is impossible, but the boot will easily accommodate large overnight bags and there are plenty of smaller, convenient storage compartments scattered throughout the cabin too.
Safety features are very comprehensive and include anti-lock brakes, traction control, electronic stabilisation programme, numerous airbags and a rigid shell construction.
For me, the Beetle is not only a fun car to drive, it boasts character, performance, comfort, reliability and somehow manages to make you smile… even on the coldest, wettest of mornings – quite an achievement I would say.
Related Reviews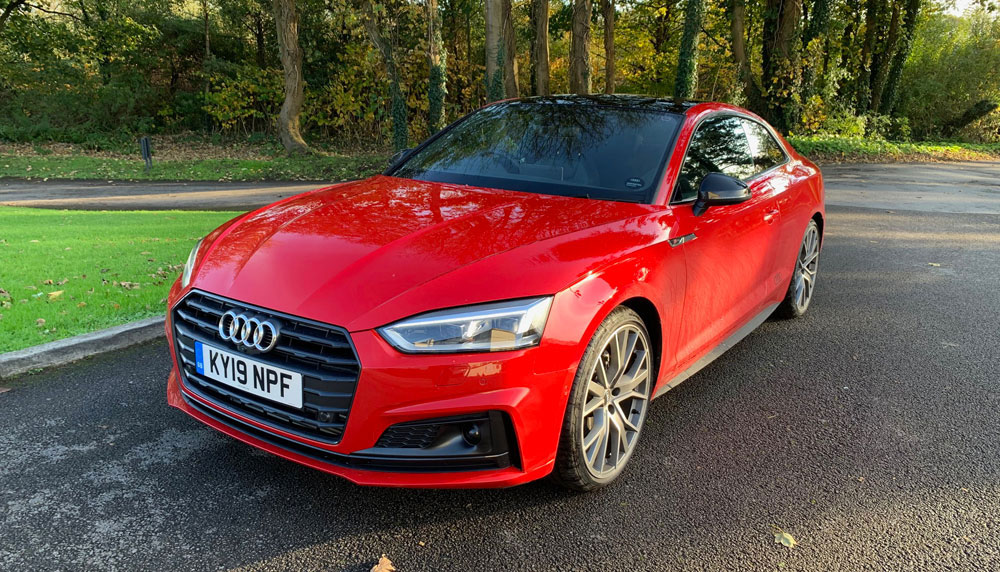 Audi A5
Mercedes-Benz E-Class
Audi S5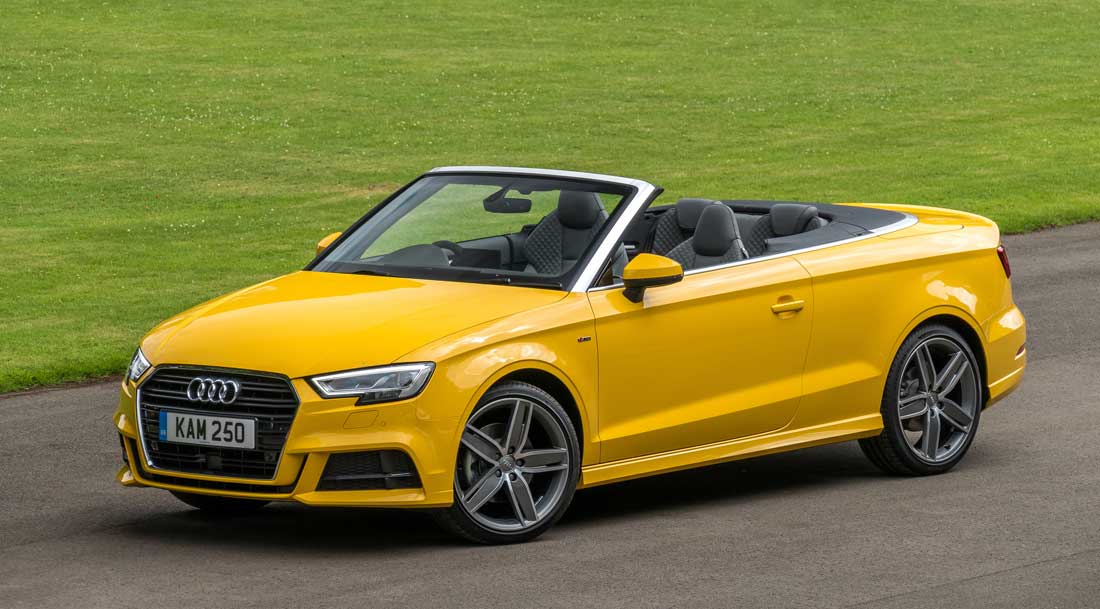 Audi A3