Suzuki
Jimny Commercial
The Suzuki Jimny Commercial is a practical compact LCV with quirky styling, great off-roading ability and a price-tag that will keep you smiling all the way to the bank. Limited in production numbers, this vehicle has value for money written all over it.
The good
Practical, great off-road and reasonably priced
The bad
Limited numbers so need to act fast
Tech Specs

Price from
£16,796 (excluding VAT)

Combined Fuel up to
36.7mpg
0-62 from
na

max speed up to
90mph

co2 from
173g/km
Test Drive
Suzuki Jimny Commercial – First Drive (2021)
WELL, who knew that driving about in a light commercial vehicle could be so much fun?
In fairness, the model in question is the charismatic Suzuki Jimny in its very latest commercial guise, but it certainly delivers on all counts when faced with a tricky off-road assault course.
The two-door Jimny, that is always in such high demand that waiting lists are generally needed, looks fun and funky from any approach thanks to its quirky box-like styling, round headlights, moulded wheel arches, black exterior mirror caps and 15-inch black steel wheels.
Step inside and the first thing you will notice is the lack of rear seats. That's because this Jimny is a light commercial vehicle. Instead, there is a sturdy partition grille to separate and protect the front seat occupants from anything being transported in the back. It also means the vehicle can carry up to 863 litres of goodies in the back and has a flat floor for convenience.
The Jimny car, which stopped being sold at the beginning of last year, had storage for just 85 litres of kit when the second row of seats were upright.
Powering the Jimny Commercial, which is only available in one trim level, is a punchy 1.5-litre, four-cylinder petrol engine developing 101PS and 130Nm of torque. Mated to a five-speed manual gearbox, the Jimny Commercial has a maximum speed of 90mph and, according to official figures under WLTP testing, it can deliver a combined 36.7mpg with carbon emissions of 173g/km.
The interior is clutter-free but practical in its layout with lots of easily wiped-clean surfaces and plenty of tech to explore. Creature comforts include a DAB radio with CD player, a two-speaker sound system, Bluetooth, USB connection, electric front windows, cruise control with speed limiter, a digital clock and steering wheel-mounted audio controls. There are grab handles which are handy when getting in or out of the vehicle and also when off-roading along bumpy tracks.
The Jimny drives nicely on the open road and is certainly far more comfortable and refined than previous generation models. Admittedly, you need to give tight bends a degree of respect to avoid body roll and the engine, road surface and wind noise does get quite vocal at higher speeds, but who cares? It's all part of the appeal of this charming vehicle.
Then there is the off-road ability. The Jimny Commercial boasts low range gear settings for more challenging terrain, along with ALLGRIP 4WD for added traction.
We had the opportunity to test the Jimny Commercial away from the comfort of the Tarmac in a setting where it simply oozes confidence – boggy wooded tracks, slippery inclines, rocky paths and deep muddy puddles. And it cruised round the course, skipping over obstacles and clambering up gradients without missing a beat.
Part of its success story, apart from all the clever on-board technology, is its light weight as the Jimny Commercial tips the scales at just over a tonne. That means, it bounces over most tricky surfaces rather than getting bogged down.
And there is a wealth of safety kit as standard too, including anti-lock brakes with brake assist, high beam assist, side impact protection beams, electronic stability programme, hill hold and hill descent assist, dual sensor brake support that applies automatic brakes to help avoid a collision, a tyre pressure monitoring system, eCall and airbags.
There is also an immobiliser, a security alarm, locking wheel nuts and remote central door locking for added protection.
Being classed as an LCV, this Jimny model comes with attractive savings for business buyers who will have a standard Vehicle Excise Duty (road tax) charge for the first year that is set at £275. The Benefit in Kind rating for the car is based on a standard flat rate of £3,500.
The Jimny Commercial is going on sale very soon, priced from £16,796 excluding VAT. If you are interested, it's highly advisable to get in line now as just 400 units will be available in the UK initially and they are likely to be snapped up in record time.
Related Reviews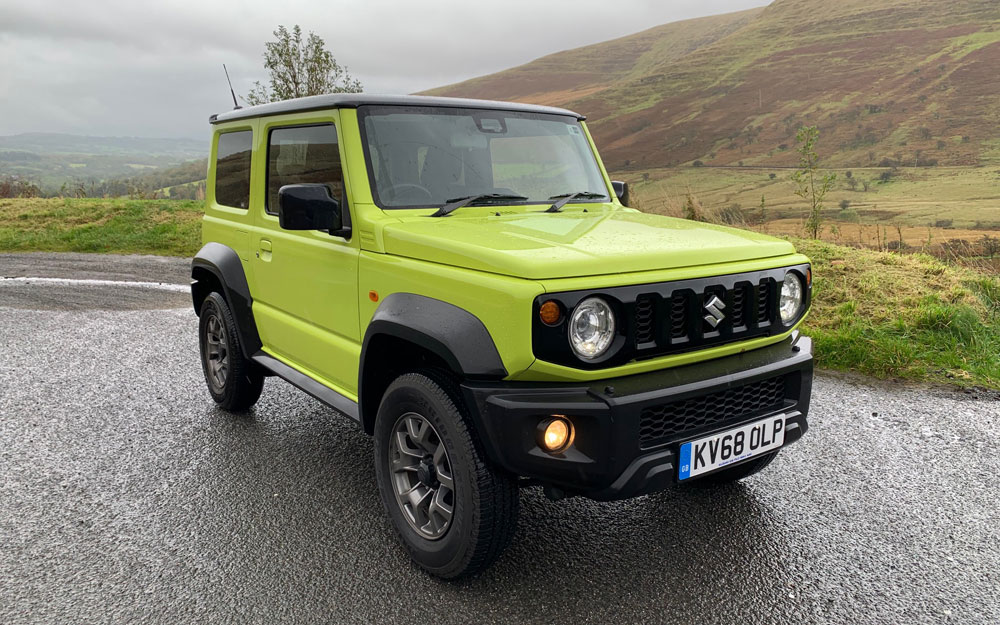 Suzuki Jimny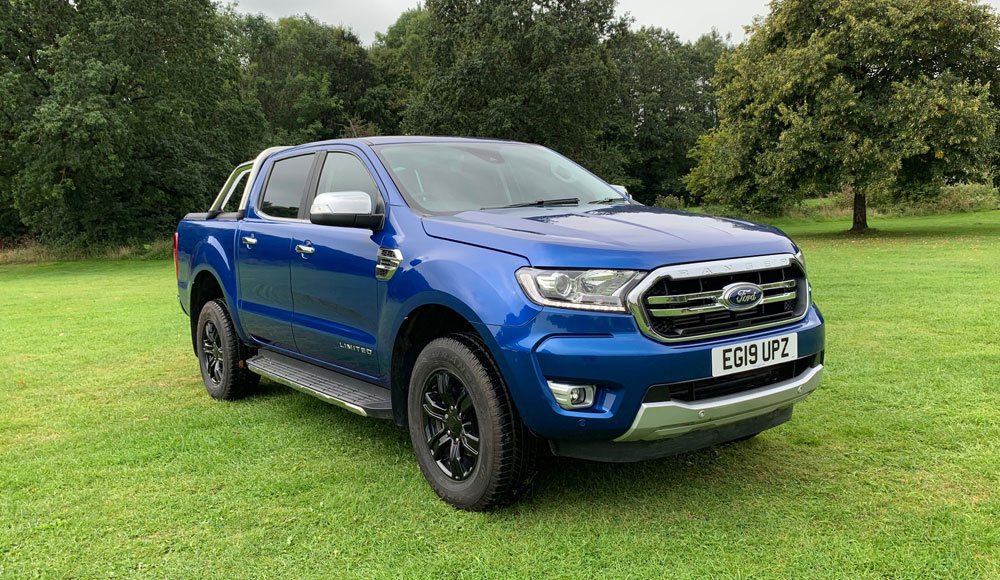 Ford Ranger