Porsche
Panamera/Panamera Hybrid
With a choice of rear or all-wheel drive, the Porsche Panamera is a superb four-door, four-seat high-performance car. Boasting blistering speed and incredible acceleration, it is available with a range of specification levels. Latest models feature E-Hybrid plug in technology.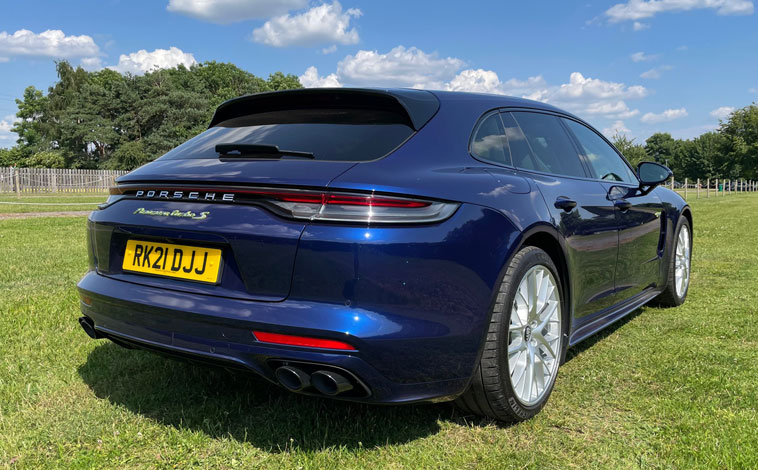 The good
Performance, styling and running costs
The bad
Expensive, especially with options factored in
Tech Specs

Price from
£69,860

Combined Fuel up to
97.4mpg
0-62 from
3.2 seconds

max speed up to
196mph

co2 from
65g/km
Test Drive
Porsche Panamera Turbo S E-Hybrid Sport Turismo – First Drive (2021)
Porsche's Panamera line-up has been given a refresh and while the design tweaks are fairly minimal, there is big news on the powertrain front.
That's because, for the first time, the Panamera is now available with plug-in hybrid technology and that is very big news for business drivers who will benefit from excellent tax savings.
The vehicle is available in Sport Saloon or the larger Sport Turismo body styles and it was the latter that we tested in Turbo S E-Hybrid format costing £142,280 (£159,742 with options).
Powering the five-door car that stretches more than five metres in length, is a mighty 4.0-litre, V8 turbo petrol engine that works in tandem with an electric motor to deliver a combined 700hp of power and 850Nm of torque.
And that makes for some interesting performance statistics with a 0-62mph sprint time of just 3.2 seconds and a maximum speed of 196mph.
The Panamera has all-wheel drive and features Porsche's eight-speed PDK automatic transmission with steering wheel mounted paddles for added driver engagement.
There are drive modes that are altered via a button on the steering wheel and these are called E-Power, Hybrid Auto, Sport and Sport Plus. They change the car's responses and if you switch across to the Sport modes, it sharpens up the reactions considerably, as well as bringing the full force of the V8 to life with gear changes delivering a far edgier performance.
The Panamera has is a real sense of urgency to perform especially when unleashed on the open country lanes, where the road holding is ultra grippy. The weighty car boasts a good centre of gravity for a balanced performance.
There is also another button on the steering wheel that's just too tempting to be ignored. It's the Sport Response button and, when pressed, it primes the engine and gearbox for an extra surge of power that lasts for 20 seconds. It's perfect if you are going to overtake and need that added boost of pace as it counts down from 20 to zero.
With its 31-mile pure electric driving range, which easily covers the average daily commute, the plug-in Panamera is ideal for business drivers who don't travel too far to work, but need the added engine range for longer journeys.
And the running costs bring their own financial rewards as the Panamera E-Hybrid can deliver a combined 97.4mpg (under WLTP testing) with carbon emissions from 65g/km. For company car drivers, the Benefit in Kind rating, (also known as company car tax) would be a very tempting 18 per cent.
When approached from any angle, the streamlined Panamera Sport Turismo looks dynamic and powerful in its styling. Our test car boasted some extra design kit such as sports exhausts with black tailpipes, upgraded tinted LED headlights with matrix beam, black window trims and 21-inch Panamera Sport Design wheels. Hybrid-specific tweaks include an 'e-hybrid' logo on the front doors and an extra port for plugging in the car. There are soft-close doors, a panoramic sunroof and powered tailgate.
The upmarket interior has powered seats and steering wheel in the finest leather upholstery for ultimate comfort and both the seats and wheel can be heated.
The main focal point is a 12.3-inch touchscreen with haptic feel and sharp graphics that offers access to the likes of the navigation system and Apple CarPlay smartphone connectivity – there is no Android Auto option.
Creature comforts include a pitch perfect Bose surround sound system with 14 speakers, a DAB radio, four-zone climate control plus a head-up display which means you can keep a constant eye on your speed
The Panamera cruises effortlessly at 70mph on motorways with the beautifully refined cabin protecting occupants from any engine, wind or road surface noise. And despite its size, it's actually quite agile in busier city centres, but you will need an extra-long parking bay.
The adaptive air suspension smooths out the ride and the steering is beautifully weighted as the 2.5-tonne Panamera fires through the quieter B roads.
Regenerative braking helps to top up the battery levels on the fly and there are also hybrid-specific modes called Hybrid Auto, E-Hold and E-Charge.
The cabin is spacious and features Porsche's 4+1 layout which means there is bundles of space for four adults to travel in comfort along with a smaller middle rear seat that can be used when needed.
The boot can swallow up to 418 litres of luggage – a limit that increases to 1,287 litres with the rear seats dropped flat, and the vehicle can be charged in 4.8 hours on a 3.6 kW charge and 2.6 hours via a 7.2kW point.
When you factor in the comprehensive list of safety features and driver assist aids, the new Porsche Panamera Turbo S E-Hybrid in Sport Turismo guise is the complete package for anyone looking for a high-end family car that's very big on style, performance and appeal, while still delivering impressive running costs.
Test drive
Porsche Panamera 4S
When a car boasts stats of 0-62mph in five seconds and a top speed of 175mph you just know it's going to be that little bit special.
And the Porsche Panamera is very special indeed. It oozes class and quality craftsmanship at every turn. Comfort levels are unbelievably good and the on-board gadgetry can occupy the most inquisitive mind for days on end.
Admittedly, it's not cheap – a couple of pounds shy of £88k, but this is a top-of-the-market car and they generally do cost top-dollar.
I know the design of the Panamera has come in for some fairly scathing criticism from the so-called experts with references to it being likened to a stretched 911 with a bit of extra headroom in the back.
But for me, the Panamera is a beautiful looking car that literally does turn heads wherever it goes. And after all, they do say beauty is in the eye of the beholder.
I loved its smooth lines with beefy ready-for-action front end and muscular rear including double twin tail pipes, plus 19-inch Panamera alloys.
The test vehicle initially looked black in colour, but the shading changed from each angle and was actually amethyst – a very deep violet colour, which again added to its charm and mystique.
The quality of trim and specifications inside the Panamera cannot fail to impress. The supportive leather seats can be adjusted every which way to find the perfect driving position and are quickly heated for those cold, wintry mornings.
All the main controls are situated in a neat elevated central console and there is a 7-inch colour touch screen which helps you quickly navigate the most important functions.
Another feature that is typically Porsche are the five circular dashboard dials which are very striking and easy to read. Other creature comforts include a dual-zone climate control, cruise control, a brilliant sound system that is compatible with all today's devices and plenty more besides.
Both rear seat passengers are treated to their own individual seat that can be adjusted for comfort and there is bags of leg, head and elbow space.
So, with everyone safely strapped in, what about the Panamera's performance?
All I can say is this car just loves to be driven. From the second you turn on the ignition, the 4.8-litre, V8 engine bursts into life with a fearsome roar guaranteed to wake the neighbours and then gently lulls to a purr as it waits to be unleashed.
The seven speed automatic transmission is incredibly smooth as it gently accelerates through the gears and despite coping adequately with busy city centre traffic, it's the open road that really draws the Panamera out of its shell.
Road holding at higher speeds is exceptionally good and the cabin noise relatively quiet. There is the option of changing the gears manually via steering wheel paddles if so wished, which can add a more robust, aggressive driving style. But even in automatic mode, the acceleration is blistering but at all times, feels very controlled.
Safety features on the Panamera are very comprehensive with Porsche Stability Management, numerous airbags, state-of-the-art braking systems and lots more.
All in all, the Panamera is a brilliant all rounder that offers incredible driving capabilities, but it's definitely not for the faint hearted.
Related Reviews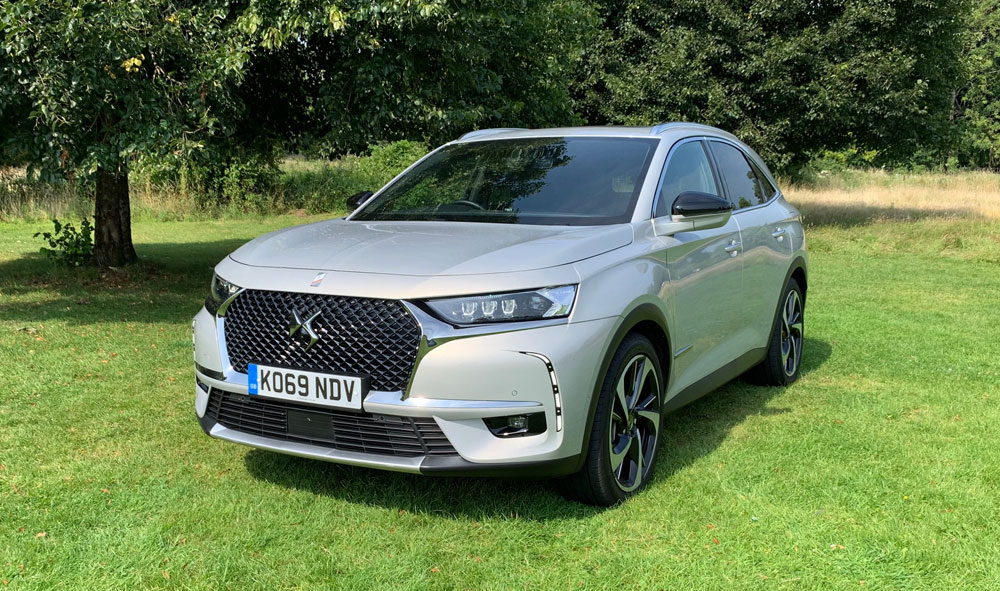 DS DS 7 Crossback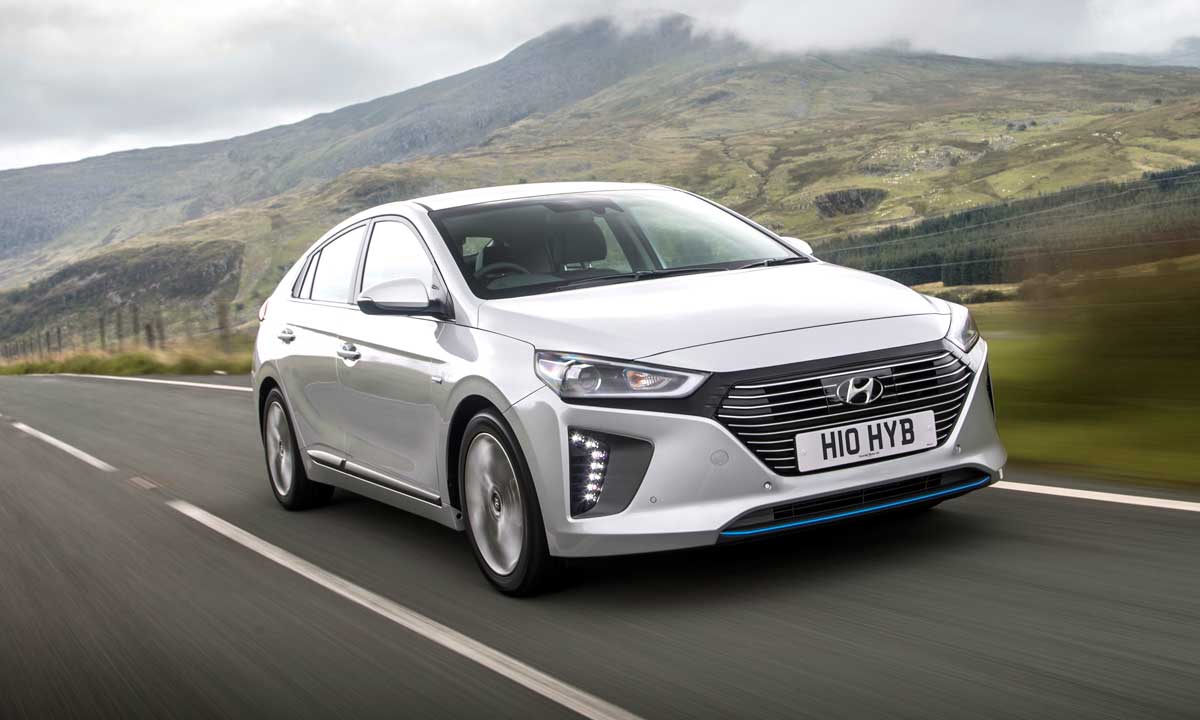 Hyundai Ioniq