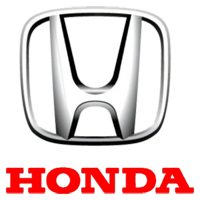 Honda
Jazz
The all-new fourth-generation Honda Jazz is perfectly suited to the current economic climate thanks to the quality of its low-emission hybrid engines and excellent fuel economy. It's feature rich, easy on the eye, drives beautifully and there is a beefed-up Crosstar model which brings compact SUV styling to the mix.
The good
Sporty modern styling, nice handling and economical to run
The bad
Competing against strong opposition
Tech Specs

Price from
£18,985

Combined Fuel up to
62.8mpg
0-62 from
9.4 seconds

max speed up to
108mph

co2 from
102g/km
Test Drive
Honda Jazz Crosstar EX (2020)
Honda is hoping its all-new fourth generation Jazz strikes just the right chord with a younger audience and it's a car that's packed with youthful characteristics along with a wealth of techno treats to grab their attention.
And for added appeal there is a new beefed-up Crosstar model on offer which is designed specifically for owners that enjoy an adventurous lifestyle. This five-door variant is wider, longer and taller than the standard Jazz so it brings mini-SUV styling to the mix.
The Jazz Crosstar model is only available in range-topping EX guise with a starting price of £22,635 – increased to £23,585 with options.
Powering this new vehicle is a very clever and efficient hybrid set-up that combines a 1.5-litre petrol engine working in tandem with two electric motors that help the car maximise fuel economy.
And it's no slouch either reaching 62mph from a standing start in 9.9 seconds and topping out at 107mph. It can deliver fuel efficiency of 58.9mpg as it effortlessly switches into EV mode when the powertrain isn't needed and the 110g/km of carbon emissions will help keep costs down too.
There's no denying the car has a thoroughly modern appearance with two-tone paintwork, sweeping light clusters, LED daytime running lights, privacy glass, along with Crosstar-specific 16-inch alloy wheels and body styling such as wheel-arch cladding and roof rails.
Step inside and the fresh, clutter-free interior is neatly thought out. There are practical water-repellent seats offering high levels of support and comfort, plus lots of on-board technology to explore. Features include a nine-inch touchscreen with sat nav and smartphone connectivity via Apple CarPlay or Android Auto. There is an eight-speaker sound system, heated steering wheel and seats, a leather multi-function steering wheel, rear view camera, a DAB radio and air conditioning.
The ride height on the Jazz Crosstar is increased by 30mm compared to other Jazz models in the line-up and that results in a more upright driving position with excellent all-round driver visibility through the large windows.
All the readouts, controls and dials are easy to operate on the fly and the automatic transmission is nice and smooth provided you are not too heavy on the accelerator.
The Jazz Crosstar feels well balanced and planted out on the open road, and whilst it's not exactly in hot-hatch territory, it is fun to drive with ample power on tap. We were seeing an average of 52mpg across a range of roads covering a route of well over 250 miles and that's close enough to the official figure.
On faster moving motorways, it can cruise effortlessly at 70mph and noise levels from the engine, wind and road surface are well suppressed. Then in busier town centres, the vehicle is agile and easy to manoeuvre and that great all-round view is a bonus with cars, cyclists and pedestrians darting out from all angles.
When it comes to practicality, the Jazz Crosstar really excels with Honda's clever Magic Seats set-up that allows you to fold the rear seats completely flat or lift the seat bases to offer a taller load area.
The boot can accommodate 298 litres of kit, a limit that increases to 1,205 with the 60:40 split-folding rear seats dropped down. And there's lots of convenient storage compartments scattered throughout the car, including a glovebox, central cubby, cup holder, trays, door pockets and seat-back pockets.
When you factor in the high level of on-board safety equipment, such as blind spot monitoring, lane departure warning, traffic sign recognition and a full suite of airbags, the new Jazz Crosstar has plenty to offer any family looking to enjoy the great outdoors in style.
Test Drive
Honda Jazz 1.3 i-VTEC HE Hybrid CVT
Keep out of the blue and stay in the green – it may sound very similar to a Jim Bowen catchphrase, but in this case it's the key to greener, fuel-efficient driving.
For the Honda Jazz has a speedometer that stays green for as long as you drive conservatively and gradually switches to blue as more aggressive throttle use is engaged.
That is just one of the features Honda has built into its latest Jazz hybrid model to encourage more economical driving, but make no mistake this car is more than capable when it comes to powering up.
The latest generation Jazz looks very streamlined with its sweeping bonnet and light clusters, 15-inch steel wheels, body-coloured door mirrors and body-coloured door handles and privacy glass.
And the level of on-board technology cannot fail to impress.
Creature comforts include a CD player with MP3 compatibility, a cooled glove-box, air con with dust and pollen filter and plenty more.
The light and spacious cabin can easily accommodate four adults and there is ample storage space in the boot for all your goodies. Split-folding rear seats mean storage capacity can quickly and easily be increased as and when needed.
The Jazz is powered by a 1.3-litre i-VTEC petrol engine with electric motor and CVT automatic gearbox. There are steering wheel mounted paddles to change gear manually if so desired.
Admittedly, the Jazz isn't the fastest kid on the block notching up a 0-62mph time of 12.3 seconds, but the ride is very smooth and it can easily hold its own with faster moving motorway traffic.
But in all fairness, this Jazz is all about efficiency and if driven sensibly can achieve a combined fuel efficiency of 62.8mpg.
And to help you achieve those sorts of figures there is an ECON button which can be engaged to help improve fuel consumption, but even in this mode the driving performance is not compromised.
Larger than life windows mean the driver benefits from excellent all-round visibility and with light flooding into the cabin from all angles, there is a bright environment for all occupants to enjoy.
Honda has an excellent safety record and the Jazz is no exception with a whole host of technical features to keep the driver and passengers as safe as possible. These include anti-lock brakes, electronic brakeforce distribution, emergency brake assist, vehicle stability assist, side impact protection beams, numerous airbags and much more.
With worldwide sales figures topping 3.5m, the Jazz has already proved its worth, but it's reassuring to see that Honda is still determined to improve on the ever-popular model.
Test Drive
Honda Jazz 1.3 I-VTEC HX Hybrid CVT
Honda has just taken one of the country's most popular superminis and made it even better.
The Jazz now boasts improved comfort, flexibility, the re-introduction of the ever-popular CVT transmission, lower running costs, lower emissions and there is even a hybrid model available for the first time too.
Admittedly the hybrid version is more expensive than other Jazz models and the test car was priced at £18,435 (hybrid models start from just shy of £16k).
But you do get an incredible amount of gadgetry, quality technology and features for your cash. Creature comforts include cruise control, automatic climate control with dust and pollen filter, a great audio system with CD player and MP3 compatibility, electric windows, leather upholstery, adjustable dashboard illumination and plenty more besides.
First impressions are vital when selecting a new car and the five-door Jazz has instant appeal. It boasts very neat streamlining, snazzy light clusters, 15-inch alloys, body-coloured bumper and door handles, privacy glass and a panoramic roof.
The cabin is deceptively spacious with plenty of room for back seat passengers who benefit from ample leg, head and elbow space. The boot is very generously-sized and load capacity can quickly be increased thanks to Honda's Magic Seats – split-folding rear seats that are very quickly folded flat to the floor. Elsewhere, there's are numerous other storage options including a two-tiered glove box with cooler section and 10 cup holders.
Driver visibility is excellent thanks to good-sized wing mirrors, slim A-pillars and retractable rear headrests.
So it seems the Jazz has plenty of everything. It boasts eye-catching good looks, offers versatility and high comfort levels, but what about performance?
Out on the open road, the 1.3 hybrid powered Jazz performed very well. Road-holding was excellent and the cabin noise relatively quiet. The automatic transmission was exceptionally smooth and acceleration very good.
Then on busier more congested roads, it also coped very well with the superb all-round visibility proving a real plus factor when watching for unpredictable pedestrians and other drivers.
The Jazz boasts a very comprehensive list of safety features including anti-lock brakes, numerous airbags, electronic brakeforce distribution, emergency brake assist, vehicle stability assist and lots more.
And when you take into consideration the hybrid model benefits from free road tax for the first year and then a much reduced fee of just £10 per year thereafter, plus delivers up to 62.8mpg, the Jazz really does seem to have it all.