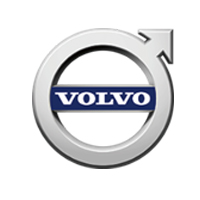 Volvo
XC60
The all-new second generation Volvo XC60 is the complete package offering bold, athletic styling, a range of generously-equipped trim levels, a choice of punchy efficient engines and all the safety features you could possibly wish for. Available with plug in or mild hybrid technology and it can even drive itself!
The good
Dynamic styling, packed with technology and choice of punchy engines
The bad
Stiff opposition from German marques and Land Rover
Tech Specs

Price from
£42,485

Combined Fuel up to
55.4mpg (134.5mpg hybrid)
0-62 from
5.3 seconds

max speed up to
140mph

co2 from
133g/km (47g/km hybrid)
Test Drive
Volvo XC60 Recharge Plug-in Hybrid – First Drive (2021)
Volvo's classy XC60 SUV is one of the most instantly-recognisable vehicles on our roads today with its strong stance and striking signature light clusters – now the car has even more appeal.
That's because the new XC60 boasts a fresh look with a redesigned front grille, new lower front bumper and air intakes, plus a refreshed rear bumper. The exhaust pipes are completely hidden from view, which showcases Volvo's journey towards electrification, and there are new alloy wheel designs along with more colour choices for customers.
The fully electrified range includes three plug-in hybrids and four mild hybrids (three petrol and one diesel) with the option of front or all-wheel drive and prices starting from £42,485 and rising to £65,475.
With connectivity seemingly so pivotal to our day-to-day survival, Volvo has taken its on-board technology to a whole new level with the introduction of its industry-first Android-powered infotainment system. This set-up offers easy access to Google services and apps, including Google Maps for navigation, Google assistant for voice recognition and the Google Play Store for a number of in-car apps.
The package comes with all the required data for four years and over-the-air software updates work seamlessly in the background.
The 2022 XC60 features Apple CarPlay and Android Auto with wireless charging across the range together with four USB ports. The interior boasts a new-look 12.3-inch fully configurable driver information display and the super-slick nine-inch central console touchscreen.
We tested the new XC60 Recharge Plug-in Hybrid T6 AWD model in high-end Inscription specification costing £56,965. A few optional packs such as Lounge that introduced a premium Harman Kardon sound system and Climate that added heated rear seats and a heated steering wheel, saw the final price climb to £61,025.
The five-door SUV can sprint to 62mph from a standing start in a very respectable 5.9 seconds and tops out at 112mph, while delivering a combined 100.9-113.0mpg with carbon emissions from 55-64g/km.
The 2.0-litre petrol and electric powertrain unit work in tandem for smooth, yet rapid acceleration through the automatic gearbox. There are no paddles to change gear manually but there are drive modes that alter the car's responses. Hybrid is the default mode and there are also Pure, Power, AWD and Off-Road settings. In addition, a Hold setting can be used to save the EV miles and a Charge mode to boost the battery range from the petrol engine.
The XC60 has always been a classy performer that offers great handling on the open road with minimal body sway through tight bends plus confident grip levels. The car is also very assured on motorways where it effortlessly cruises at 70mph. But the surprising factor is how agile the vehicle is in busier traffic with great all-round driver visibility and light steering.
And there is more good news on the way as all XC60 models sold from now will feature a more powerful battery with a third layer of cells that sees an increase in energy from 11.6kWh to 18.8kWh. This will also result in the EV-only range being increased from 32 to 48 miles and the power output on the T6 model rising from 340hp to 350hp.
While the battery currently takes about three hours to charge, the larger unit will take approximately four hours to boost.
Of course, being a Volvo, the latest XC60 is packed with some of the most advanced safety features around and there have also been some upgrades in that department too.
A rear auto-brake function engages if a collision risk is detected when reversing to reduce the chance of car park bumps and the Pilot Assist driver assistance system has gained accident avoidance capability with the addition of an emergency stop assist function.
The new 2022 model with the larger battery is on sale now with deliveries from early next year, but customers can request the XC60 with the smaller battery pack from existing stock.
Since 2009, the XC60 has been Volvo's best-selling car in the UK and the latest evidence shows that is likely to continue for some time to come. Great to drive, awesome good looks, clever technology and packed with kit.
Test Drive
Volvo XC60 B4 FWD R-Design (2021)
When Swedish car maker Volvo announced its intentions to challenge in the premium sector rivalling those 'German' marques, the statement was met with some apprehension. But now the company has excelled beyond all expectations.
Once renowned for its box-like designs that were as safe as houses and ran and ran, more recent models have really transformed the company's reputation.
These days customers can expect stylish good looks, beautifully crafted interiors, along with all the latest technology. And, of course, Volvo still leads the way when it comes to safety.
One such model that is responsible for this shift in styling and popularity is the XC60 – a five-seat SUV that is available in a range of trim levels. Customers can choose between two- or four-wheel drive and there is a wide selection of powertrains too.
We opted for the front-wheel drive XC60 model in R-Design trim, powered by a 2.0-litre diesel engine delivering 197hp and 420Nm of torque.
This car, costing £43,305 (£49,490 with options fitted), could reach 62mph from a standing start in 8.3 seconds and topped out at 112mph. According to official figures, it can deliver a combined 39.2-44.8mpg with carbon emissions from 166g/km.
The XC60 is a fabulous looking vehicle when viewed from any approach thanks to its dynamic sleek lines, black grille, Thor-hammer daytime running lights lights, twin tail pipes, roof rails, tinted glass and stylish alloys.
Move inside and the interior is very elegant and upmarket with a combination of Nappa leather and textile upholstery, heated front and rear outer seats, a powered panoramic sunroof, a heated steering wheel and a powered driver's seat with memory settings.
The main focal point is the nine-inch portrait touchscreen with voice activation. There is a 10-speaker Harman Kardon sound system, Apple CarPlay and Android Auto smartphone connectivity, full navigation and four USB ports to plug in devices.
This diesel-driven car delivers a perfect blend of comfort and dynamism with smooth but constant acceleration through the automatic eight-speed gearbox and there is always plenty of power on tap for short bursts of rapid fire acceleration.
The road-holding is ultra-grippy meaning tight bends can be attacked with confidence and there is minimal body sway. In addition, there are drive modes called Eco, Comfort, Individual and Dynamic that alter the manner in which the XC60 responds with Dynamic proving the most engaging.
The car effortlessly cruises at 70mph eating up motorway miles and is nice and lively when faced with twisting country lanes. Despite its practical family-car dimensions, the XC60 is deceptively agile in busier town centres where the all-round driver visibility is another plus factor.
A Park Assist Pilot system will help make you look like an expert when squeezing into the tightest parking spaces and there is also semi-autonomous driving via the clever Pilot set-up that will help steer, keep you within your lane and brake and accelerate while keeping a safe distance from the car in front.
Passenger comfort levels are exceptionally high with ample space for three adults in the back and storage options also impress thanks to a boot, accessed via a powered tailgate, that can swallow 483 litres of luggage – increasing to 1,410 litres with the 60:40 split-folding rear seats dropped flat.
Storage options throughout the cabin are good too with a practically-sized glovebox, door bins, a central cubby box, trays, front cup holders along with two more in the fold-down rear armrest and seatback pockets.
As one would expect, Volvo has packed the XC60 with safety features and driver assist systems to protect occupants, other road users and also help prevent accidents from happening in the first place.
The car was awarded the maximum five stars when tested for its Euro NCAP safety rating and boasts the likes of city safety with steering support which includes pedestrian, cyclist and large animal detection, and front collision warning with fully automatic emergency braking and steering assistance. There is run-off road protection, oncoming lane mitigation and automatic headlights with active high beam.
Our car also featured Intellisafe Surround with blind spot information system and steer assist cross traffic alert, autobrake and rear collision mitigation. This optional extra added £1,500 to the price-tag and also included the Pilot Assist system with adaptive cruise control.
All in all, it would seem that Volvo has not only triumphed in its ambition to compete with the high-end manufacturers, but in many areas, it has excelled and actually overtaken them regarding styling, performance. quality and safety.
Test Drive
Volvo XC60 T8 Twin engine AWD Inscription Pro (2020)
VOLVO'S extensive XC60 SUV line-up offers a model for all occasions with buyers able to select from petrol, diesel, plug-in hybrids, 2WD or 4WD versions, along with a great choice of generously-equipped trim levels.
With the strong emphasis on cleaner motoring these days, we opted for the T8 Twin engine version that combines a powerful 303hp petrol engine with an 87hp electric motor and it didn't disappoint.
With the option to plug-in overnight to boost the battery charge and the ability to drive in EV-only mode proving a bonus in congestion charge areas or on short commutes, this XC60 scores highly on the practicality and driving dynamics fronts and also delivers good economy if used regularly for short hops.
On the downside, there is the somewhat hefty cost. This kind of technology and the high level of craftsmanship within the vehicle doesn't come cheap. Our test car carried a £60,855 price-tag with a number of optional extras bumping up the final cost to £66,005. It's worth noting though that the XC60 range does have an entry price of £38,915 so there are plenty of cheaper models to select from.
The five-door XC60 looks imposing from any approach and boasts a powerful road presence thanks to with its sleek lines, high gloss black front grille with chrome inserts, panoramic sunroof, chrome window surrounds, twin integrated exhaust pipes, tinted windows, roof rails and 20-inch, eight-spoke alloy wheels.
Our XC60 Inscription Pro trim level prioritised comfort, elegance and sophistication over the more sporty-focused R-design version, so it oozed quality throughout with the likes of Nappa soft leather perforated and ventilated upholstery, powered seats, soft touch surfaces, heated seats and steering wheel, drift wood inlays, plus a wealth of on-board technology at your fingertips.
Many of the car's infotainment features are accessed via Volvo's highly-acclaimed Sensus Connect system, which includes an upright touchscreen that is very similar to a tablet with instant responses. Smartphone connection is available via Apple CarPlay or Android Auto which is part of a Bowers and Wilkins premium sound system kit adding £2,500 to the cost.
This was one of three additional packs on our test car. A Xenium pack costing £800 added a parking camera with 360-degree surround view and Park Assist Pilot with automatic parallel and 90-degree parking. And a Convenience pack, priced at £175, introduced power-folding rear seat headrests, net pockets and puddle lights.
With ample seat adjustment along with an elevated position, the driver is treated to excellent levels of comfort with perfect all-round visibility and all the controls, dials and readouts are ideally positioned for ease of use.
Out on the open road and country lanes, the XC60 proved a pure delight to drive as it shifted effortlessly through the eight-speed automatic gearbox. Although there are no steering wheel-mounted paddles, there are a number of drive modes that alter the manner in which the car behaves and reacts. These are called Constant AWD, Pure, Hybrid, Individual, Power and Off Road.
The road holding is flawless meaning long sweeping bends can be attacked with confidence and the highly effective suspension system does a worthy job of smoothing out the uneven road surfaces along the way. Then on faster-moving motorways, the XC60 cruises along with barely a sound filtering through into the cabin.
The acceleration is instant with a 0-62mph sprint time of just 5.5 seconds and maximum speed of 140mph. The official economy figures of between 94.2 and 122.8mpg are rather pie in the sky. It could only be achieved if the car was regularly plugged in to make full use of the EV-only range of no more than 24 miles.
However, it is possible to boost the EV range limit whilst driving by select 'B' on the crystal glass gear selector which then uses regenerative braking to increase the battery charge levels.
Being an SUV, the XC60 needs to be a practical option for active families and it is just that. Storage levels are impressive with a boot capacity of 483 litres – a limit that increases to 1,410 litres with the 60:40 split-folding rear seats dropped flat. The tailgate is power-operated which is useful if approaching the car laden down with kit. And elsewhere there are a number of convenient compartments scattered throughout the vehicle, including a decent-sized glovebox, deep door pockets, cup holders, storage nets and covered trays.
Volvo is renowned the world over for its excellent safety record and the XC60 is no exception boasting a wealth of built-in features and driver assist aids to help keep occupants, pedestrians and other road users as safe as possible.
Systems fitted as standard include City Safety with Steering Support to detect pedestrians, cyclists and large animals, Oncoming Lane Mitigation, Run-Off Road Protection, LED headlights with active high beam and the all-wheel-drive system to keep you safe and sound during more adverse driving conditions.
Our car also had an optional Intellisafe Surround pack, costing £500 extra, that added Blind Spot Information System with Steer Assist, Cross Traffic Alert with Autobrake and Rear Collision Mitigation.
All in all, the XC60 is a superb all-rounder that is easy on the eye, feature-rich, fun to drive and also ticks all the essential practicality and safety boxes too.
Test Drive
Volvo XC60 D5 PowerPulse AWD R-Design (First drive – 2017)
Technology in cars has become so advanced these days that we seem to take it for granted. But the sat nav system fitted to my Volvo XC60 test car highlighted just how advanced and invaluable these systems have become as it saved me hours of stop start traffic jams.
The situation arose following a particularly nasty accident on the M4 in South Wales which led to the motorway being completely closed to eastbound traffic. Unfortunately, I was caught up in miles of tailbacks that ensued as thousands of vehicles waited to be diverted up a slip road onto an alternative route.
I noticed the sat nav system on my car had added an extra 23 miles to my journey to account for the diversion, so I sat patiently in the queues moving literally a foot at a time. I had been there for almost three hours when I spotted the distance to my final destination drop to its original figure once again. This could mean one of two things – the sat nav was not functioning properly or the motorway had reopened despite what the overhead gantry signs were displaying.
Being as I was behind the wheel of Volvo's all-new second generation XC60 with state-of-the-art on-board technology, I gambled on the latter option.
So, I ventured into the deserted outside lane and began slowly moving past the queueing traffic. I did spot a couple of hand gestures from stationary drivers (I don't think they were waving) and was grateful my lip-reading skills were far from perfect. I also realised that if I had made a glaring error of judgement there was little hope of being let back into one of the filter lanes.
To my relief, the sat nav system was spot on and I had travelled less than half a mile when the overhead signs finally caught up. Unfortunately, for the hundreds of motorists being filtered away from the motorway the update came too late and they were faced with hours of further delays on a diverted route through small towns and villages on roads that were never designed for such volumes of traffic.
So, that is how the sat nav system on my test car came to my rescue and became my talking point for days to come. And, in fairness to Volvo, the rest of the XC60 is pretty impressive too.
Priced at £43,205 – increased to £50,560 with options fitted – the XC60 D5 PowerPulse AWD R-Design model looks dynamic and fabulous from any approach thanks to its athletic styling with sleek crisp lines, 18-inch alloys, LED headlights with daytime running lights and active high beam, a power-operated tailgate and R-Design badging on the door plates, seat backs and steering wheel.
The level of on-board technology cannot fail to impress with the likes of a nine-inch touchscreen that resembles an iPad, a virtual display dashboard, heated front seats, a power tilt and slide panoramic sunroof, smartphone connectivity via AppleCarPlay or Android Auto, a WiFi hotspot, two-zone climate control, electrically-adjustable seats, and that all-important Sensus Navigation system.
The test car was powered by a 2.0-litre 235hp diesel engine mated to an eight-speed automatic gearbox. It could reach 62mph from a standing start in just 7.2 seconds and maxed out at 137mph. According to official figures it can deliver combined fuel efficiency of 51.4mpg with carbon emissions of 144g/km.
The XC60's interior oozes premium-style quality and is very upmarket in its design and layout with plenty of soft-touch materials. It can easily accommodate five adults and the storage options are impressive too with a boot capacity ranging from 505 to 1,432 litres.
And as I discovered, when traffic conditions permit, the XC60 is a pure delight to drive. Acceleration through the automatic gearbox is smooth and responsive and there is a constant stream of power on tap at all times which helps make light work of overtaking. Motorway miles are lapped up with ease and when tackling country lanes with sweeping bends the road-holding is ultra-grippy with precise direct steering.
Another factor worth noting is the efficient suspension system which irons out the bumps and dips along the way. And inside the cabin, occupants are protected from any engine, road surface or wind noise thanks to the car's excellent insulation.
Of course, being a Volvo – a company renowned for its safety expertise – it is packed to bursting with innovative driver aid systems to help prevent accidents from happening, or protect occupants and pedestrians alike should one occur.
Safety features on the test car included blind spot warning, cross traffic alert, adaptive cruise control, rear collision mitigation, oncoming lane mitigation, run-off road protection, city safety with steer assist which includes pedestrian, cyclist and large animal detection, plus pilot assist which can automatically steer the car up to speeds of 80mph accelerating and braking with the flow of traffic.
All in all, the latest XC60 is a brilliant car that delivers a refined, composed and all-round well balanced driving performance. And in a world where time is money, it certainly proved invaluable to me as I watched the queuing M4 traffic in my rear-view mirror.
Test Drive
Volvo XC60 T5 Automatic R-Design Lux Nav
Combining the versatility and practicality of an estate car, the robustness of an SUV and all the driving dynamics of a family saloon, it's easy to understand why the crossover vehicle is so popular these days – and the Volvo XC range is one of the market leaders.
Boasting sporty, athletic styling, a plethora of innovative on-board technology plus all the safety features that we have come to expect from the Volvo marque, the XC60 looks fabulous, drives beautifully and certainly has all the know-how to keep you going when Mother Nature has a mood swing.
The test car in R-Design Lux Nav format was priced at £38,390 (£44,340 with options fitted) and whilst it may not be the cheapest model in the segment, the XC60 is definitely one of the best all-round packages.
Eye-catching design cues include a black grille, boomerang shaped tail lights, dark tinted windows, twin tailpipes, a powered panoramic sunroof and smart alloys.
Step inside and the level of luxury that greets you cannot fail to impress. There are R-Design leather sports seats that can be heated and adjusted every which way possible to find the ideal driving position, a heated steering wheel, a pitch perfect Harmon Kardon sound system, a seven-inch colour display screen, Sensus Navigation with full European mapping and Sensus Connect which allows access to a range of web apps and the internet – it also enables the car to book itself in for a convenient service appointment at your chosen Volvo dealership. Now how clever is that?
As well as all the more standard and instantly recognisable safety features the test car was supplied with a Driver Support Pack which added the likes of pedestrian and cyclist detection, active high beam, blind spot information system with cross traffic alert, lane departure warning, driver alert control, queue assist and distance alert. It also featured City Safety which adds fully automatic emergency braking up to 31mph (statistics show that is when most accidents occur on UK roads).
So the front-wheel drive XC60 really looks the business, it is packed to bursting with technology and offers class-leading safety features. But how does it cope when put to the test? The answer is exceptionally well.
During my week-long loan, I clocked up almost 800 miles and at no time did I get tired of driving the vehicle. It was very easy to handle with its smooth 8-speed automatic transmission and ample power from the 2.0-litre 245bhp petrol-driven engine. The car can reach from 0-62mph in 7.2 seconds, maxes out at 130mph and according to official figures it can deliver combined fuel economy of 42.2mpg with carbon emissions of 157g/km.
But, figures and stats aside for a moment, it's the refined manner in which the car performs that is the real headline maker. The highly effective suspension irons out the UK's notoriously bumpy road surfaces, the steering is nice and precise, the road-holding is super grippy and almost all the engine and road surface noise is kept at bay thanks to the excellent insulation.
The driver benefits from an elevated driving position, which in turn results in excellent all-round visibility which is a real bonus in busy town centres with cars and pedestrians darting out from all angles, and the rear-view camera along with sensors help to make light work of any parking issues. Then on the faster roads and motorways, the punchy engine delivers all the power and acceleration necessary as it accelerates through the automatic transmission. Steering wheel-mounted paddles can be used if you fancy taking more control over the gear changes.
Comfort levels are very high for all occupants and the XC60 can accommodate five adults with ease. The generously-sized boot has a 495-litre capacity – a limit that can be increased to 1,455 litres with the split-folding rear seats dropped flat and there are numerous handy storage compartments throughout the vehicle.
All in all, the XC60 is a superb all-rounder and makes the ideal car of choice for families who enjoy an active lifestyle, yet want a car that is both safe and exhilarating to drive along the way.
Test Drive
Volvo XC60 D4 AWD Geartronic SE Lux Nav
Oh the dreaded onset of winter – the clocks have been turned back an hour, the central heating has been cranked into action and the de-icer has been tracked down in the garage.
But there is one glimmer of cheer on the horizon – I have been testing Volvo's crossover XC60 model and when you are behind the wheel of that particular car, nothing really seems to faze you. Not even the darker, colder evenings.
That's because the bold, athletic model comes fitted with all-wheel-drive capabilities that will counteract anything Mother Nature has in mind and the comprehensive assortment of safety systems will keep all occupants as safe as possible on their journeys.
Volvo has always had a reputation for developing cars that are as 'safe as houses' but there are plenty of other significant points of note such as appearance and the abundant supply of on-board technology.
The XC60 is a rival to the likes of the BMW X3 and Land Rover Evoque and it certainly looks the business thanks to its dynamic, ready-for-action stance, chunky 18-inch alloy wheels, sweeping light clusters, dark tinted windows and distinctive grille with Volvo logo stretching out from the centre.
Step inside the cabin and there is a whole host of on-board technology to be discovered. One thing Volvo does exceptionally well is pack plenty of equipment into a car while still keeping the interior totally clutter-free in appearance. In addition, all systems are very easy to operate with simple push buttons to adjust the air control direction, unlike some other manufacturers where you are forced to navigate a complicated touchscreen menu simply to raise the temperature a degree.
Creature comforts include a pitch perfect Harmon Kardon sound system with CD player and DAB radio which is compatible with all modern media devices, sat nav, leather heated seats (electrically-adjustable on the driver's side), a rear parking camera, dual zone air conditioning, Bluetooth connectivity and plenty more besides.
The XC60 is incredibly spacious without feeling cumbersome and there is ample room for five adults to stretch out. The boot has a generous load capacity of 495 litres, which can be increased to 1,455 litres with the rear seats dropped flat and there are numerous convenient storage compartments scattered throughout the cabin too.
Despite its size, the XC60 is deceptively nimble and easy to manoeuvre which makes driving through busy town centres much simpler. In addition, the high-seated driving position is a positive factor on a car that will frequently be used on the school run with children and cars coming at you from all angles.
Then out on faster roads and motorways, the XC60 is a joy to drive. The 2.4-litre diesel engine delivers a constant supply of power, and acceleration through the automatic six-speed Geartronic transmission is both responsive and smooth. There are paddle shifts on the steering wheel if you want to take a little extra control and an 'S' sporty mode adds a raspier tone to the engine as well as sharpening up the driving dynamics.
The test car costing £36,690 (£45,060 with options) could sprint to 62mph from a standing start in 9.6 seconds and topped out at 127mph. According to official figures it can deliver combined fuel economy of 49.6mpg with carbon emissions of 149g/km.
The XC60's road-holding is first-rate even at pace on slippery surfaces and there is very little road or engine sounds to be heard within the cabin. Wind noise is slightly more noticeable at higher speeds, but it's not particularly loud.
As one would expect safety features are comprehensive on the car and in addition to all the more instantly-recognisable systems, the test car also featured a Driver Support Pack costing £1,900. This introduced collision warning with full auto brake, pedestrian and cyclist detection, adaptive cruise control with distance alert, queue assist, lane departure warning, driver alert control with high active beam, road sign information and blind spot information with cross traffic alert.
All these safety elements combined with the car's impressive driving dynamics, extensive list of equipment and premium build quality make the XC60 a fabulous all-round family car that will keep you safe and sound on your journey no matter what the weather throws at you.
Test Drive
Volvo XC60 D5 AWD SE Lux Nav
Athletic, practical, stylish and packed to bursting with techno treats – it's easy to see why the buying public are snapping up Volvo's XC60.
In fact, the all-wheel-drive model is only second in the company's sales figures behind the V40.
It has to be said the vehicle looks great from any approach thanks to its muscular stance, tinted windows, upright tail lights, sweeping headlight clusters, twin oval exhausts, smart alloys and tailgate that opens and closes at the push of a button.
And it's hard not to be impressed with the interior layout too with Volvo's traditional clutter-free cabin. Volvo always appears to do the simple things very well and then everything else seems to fall neatly into place.
For example, despite being loaded with technology and creature comforts, the XC60 is designed and laid out in an easy-to-use manner which makes navigating the dual zone climate control, adjusting the sound system, setting up the Bluetooth or programming the sat-nav a simple, uncomplicated task.
This is in stark contrast to some cars, where a degree in computer technology is necessary to find the car's settings let alone adjust anything.
Yet in the XC60, the majority of the controls are neatly set out in a central stack so the driver is less distracted with searching for fiddly buttons or tapping sensitive touchscreens and can concentrate on the road ahead.
Comfort levels for all occupants are excellent and back seat passengers benefit from ample leg, head and shoulder room. In addition, the generously-sized boot can accommodate all luggage needs with a capacity of 495 litres with the seats in an upright position, increased to 1,455 litres with the seats folded flat.
The driver's seat can be electrically adjusted to find the perfect position and there are three memory settings available to store your favourite options. The seats can also be heated as can the steering wheel.
So the XC60 is very comfortable, practical and feature-rich, but how does it handle? Well, all those buyers can't be wrong can they! The XC60 is anything but a pipe and slippers vehicle. It boasts a 2.4-litre diesel engine and can sprint from 0 to 62mph in just 8.3 seconds redlining at 127mph.
The road-holding is impressive meaning bends can be attacked with confidence and the all-wheel-drive system means nothing Mother Nature throws at you will pose any threat.
The ride quality is also notable as the XC60 seems to miraculously absorb all the bumps, dips and unexpected potholes along the way.
Acceleration through the six-speed Geartronic automatic transmission is beautifully smooth and there are steering wheel-mounted paddles that can be used to change gear manually if so desired.
As one would expect, Volvo has packed a comprehensive array of safety features into the car.
Along with the more instantly recognisable systems, the test car also boasted a lane departure warning system, a distance alert, parking sensors and a reversing camera. Even the rear headrests fold forward when not in use, so visibility through the rear screen is kept clear.
All in all, the XC60 is a great all-rounder. Admittedly, it's not cheap with a price-tag of £38.5k rising to £47,235 with options added, but in my opinion it's worth every penny.
Test Drive
Volvo XC60 D5 R-Design Lux Nav
It's always a rather gloomy prospect as we wave goodbye to another summer and await the cold, darker and unpredictable wintery months.
But one thing that always cheers me up is the arrival of a beefy, ready-for-action Volvo to test out and the XC60 is no exception.
For the Scandinavian company certainly has to deal with its own little cold snap and all that experience and technical know-how has gone into their vehicles.
The end result is a car that can take on any challenge Mother Nature throws in its path and more importantly will keep you on the road during the colder spells.
But it's not all about the big freeze because there is a softer side to Volvo these days.
The company's vehicles are packed to bursting with creature comforts and technical expertise with every mod con you could wish for.
The XC60 is an instant attention-grabber thanks to its bold, athletic design which is complemented by 20-inch alloys, twin tailpipes and tinted windows.
The interior is exceptionally spacious and there is a simplistic feel to its design with a clutter-free dashboard and most of the controls housed in a neat central stack.
The front seats can be electrically adjusted to find the perfect driving position and there are three memory settings. And obviously, they can be heated to beat off any winter chill. Elsewhere, there are creature comforts galore to be explored.
Storage options are excellent with a generously-sized boot with a capacity of 495 litres that can be quickly and easily increased to 1,455 litres thanks to split-folding rear seats. And there are numerous other handy compartments scattered throughout the cabin.
An automatic tailgate is very convenient and another feature well worth a mention is the switch that automatically lowers the trio of rear headrests so visibility through the rear-view screen is not obscured at all.
So the XC60 looks great and is packed with techno treats, but how does it handle?
The answer is extremely well. Powered by a 2.4-litre diesel-driven engine the XC60 can sprint to 60mph from a standing start in just 7.8 seconds and tops out at 127mph.
It's no slouch then!
The economy is reasonable with a combined fuel efficiency figure of 41.5mpg and carbon emissions of 179g/km.
Acceleration through the automatic Geartronic transmission is very smooth and the road-holding equally as impressive. There is a little engine noise from the diesel vehicle, but it's fairly minimal.
And comfort levels for all occupants must be praised too. I clocked up 600-plus miles during my week-long loan and never once tired of driving the XC60.
As one would expect from the company renowned for its very thorough safety record, the XC60 boasts a comprehensive range of safety features.
As well as the more instantly recognisable features, there is also a lane departure warning system, blind spot monitoring and distance alert.
All in all, the XC60 may not be to everybody's tastes but it is an excellent all-rounder with a reasonable price-tag too. The test car cost £38.6k but also featured a number of optional extras that bumped up the price by £7.5k.
Test Drive
Volvo XC60 2.4D SE
If your name's Volvo and you announce your next creation is going to be the safest vehicle you have ever made, then you have quite a lot to live up to.
But that's just what they did and, in fairness, the result was the XC60 – the company's safest vehicle to date!
It is Volvo's third XC venture (standing for cross country) following on from the highly successful XC90 and XC70 models.
And it's already making quite an impression. It looks great, boasts surprisingly good economy figures and comes fitted with top-of-the-range technology and specifications throughout.
The streamlining is subtle, but the XC60 still conveys the message – "I mean business" when you glance at the rugged front end.
Comfort levels are excellent with features such as leather upholstery, a driver's seat with memory settings, cruise control, electronic climate control air conditioning, plus a floating centre stack console which means instruments and controls are angled towards the driver.
This allows the driver to concentrate on the drive itself… and that won't disappoint either.
The 2.4-litre engine delivered plenty of power and with excellent unobstructed all-round visibility driving through a busy city centre or out on the open road is a complete breeze.
The automatic transmission moves effortlessly through the gears and if one thing is guaranteed with the XC60 it is a stress-free ride.
Now to the point of safety which Volvo was so proud of… and with good reason too.
For there's collision warning and auto brake, dynamic stability and traction control and even laser sensors to detect accidents and then modulate the seat belt and airbags to suit the severity of the collision.
But the really amazing technology comes into play with a pioneering new feature called City Safety. Volvo recognised that most impacts occur at low speeds – in fact, surveys have shown that 75% of all reported collisions take place at speeds of up to 19mph.
And the disturbing fact is that in 50% of those cases the driver has not braked at all prior to the collision. So with City Safety, the Volvo detects if the car is about to be in an accident and brakes for itself – quite an achievement really.
All in all, this is a fantastic vehicle packed with technology and safety features, but it still has that fun factor too.