Cleaner Volvo models gain extra range
September 8, 2021
Volvo has upgraded the technology on its plug-in hybrid 60 and 90 series to offer improved range with lower carbon emissions.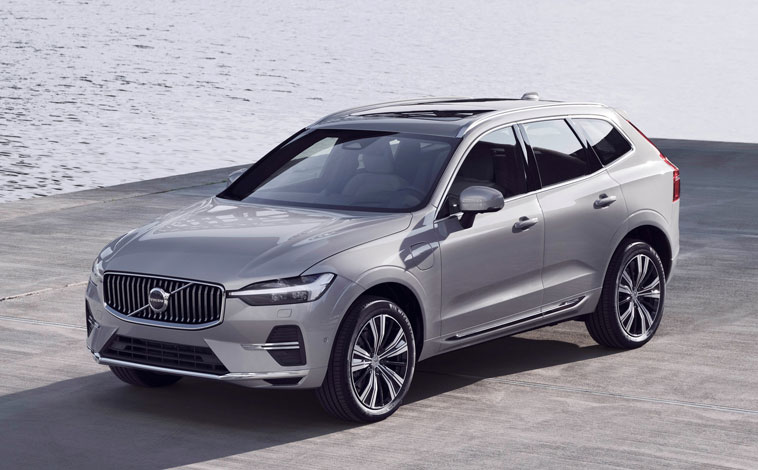 The latest powertrain sees a driving range between charges extended to a projected 56 miles which easily copes with the average commuter's daily drive of less than 31 miles. And with home charging often being the norm for EV owners, the day-to-day mileage can generally be completed in EV-only format.
The main improvements include a new long-range battery, featuring a third layer of cells to increase nominal energy from 11.6kWh to 18.8kWh, and a more powerful rear electric motor now delivering 145hp.
The additional electric power results in a total combined output of 350hp for Recharge T6 and 455hp for Recharge T8 models, making the latter the most powerful Volvo cars ever produced. Besides the new powertrain, new upgrades include one-pedal drive on specific models.
The new and improved e-motor ups the power to the rear wheels by 65 per cent to improve performance and driveability. Together with the boosted battery, the upgraded e-motor also enables better all-wheel-drive capability, which can prove particularly useful at low speeds, when towing, or when driving on slippery roads that demand extra traction and stability.
Volvo also estimates that the new powertrain has the potential to reduce CO2 emissions by up to around 50 per cent under the WLTP drive cycle.
The extra battery capacity also comes in useful on cold winter days, as well as in scorching summer heat. Even when the car is not plugged in, drivers are able to pre-heat or pre-cool the cabin remotely via the Volvo Cars app while still maintaining a generous amount of electric range.
The new powertrain is introduced on all Volvo Recharge plug-in hybrid models based on the Scalable Product Architecture (SPA), which includes the Volvo S60, V60, XC60, S90, V90 and XC90 Recharge models.